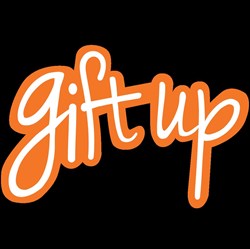 Menlo Park, CA (PRWEB) October 01, 2013
Yiftee (http://www.Yiftee.com) has launched its new open "GiftUp" API, which enables developers to offer gifts that their users can send in minutes without leaving their app or website. Gifts are now available "in context," meaning at the moment they are most appropriate to send, e.g. from a calendar when it reminds you of a friend's birthday, from a dating app to say "nice to meet you," from an e-greeting card to say "Happy Thanksgiving! Enjoy this pumpkin pie!" or from an address book or gift reminder app in one simple action.
"We just opened the developer portal to everyone (http://www.yiftee.com/developers) and are excited to have several implementations in the market already," said Aldo Briano, Yiftee co-founder and product lead. "Integration can be as quick as cutting-and-pasting a few lines of code into the app, and in less than an hour developers have a new source of revenue. The more gifts that are given from their app, the more money they make!"
"Social gifting is the hot trend for the holidays," remarked Andrew Millham, publisher of GiftPlanner, "and the Yiftee GiftUp API allows me to jump on the bandwagon with almost no effort. It's like "Facebook Gifts" for everyone else!"
Developers using the Yiftee GiftUp API have access to over 25,000 Yiftee featured merchants – local shops and restaurants nationwide – where their users can give gifts. Gift recipients immediately get an email or text message with a gift that they take to the merchant to celebrate and redeem their gift. In addition to being a revenue source that's more user-friendly than advertising, it's great business for the local merchants who are looking for creative ways to reach consumers online and on their mobile devices. Yiftee is effectively a gift marketplace, uniting app/website developers and local businesses.
About Yiftee, ™ Local Gifts, On-the-Go
Award-winning Yiftee (http://www.yiftee.com) is an exciting new mobile app, Internet service and open gifting platform (API) that lets consumers send thoughtful, unexpected gifts to friends, family and colleagues quickly via email, mobile and social media. Recipients pick up their Yiftee gifts using their smart phones at favorite local restaurants and shops, driving profitable business to local merchants. To be featured, merchants simply sign up at https://yiftee.com/enroll_your_business; there is no monthly fee, no special technology and no discounting required. Merchants gain additional sales, foot traffic, an eGifting capability like the big retailers and a free mobile/web sales channel. Please see yiftee.com to give your gift and spread the Yiftee love.