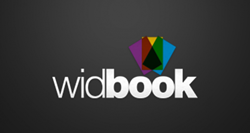 San Francisco, CA (PRWEB) October 01, 2013
Alongside some of the most highly regarded publishing and multimedia companies from around the world, Brazilian startup Widbook will be an exhibitor at the 2013 Frankfurt Book Fair — the largest trade fair in the world for books — October 9-13, 2013 in Germany. The Widbook team will be located at hall 8.0, booth M128 and team members will be providing live demonstrations of its much talked-about crowdwriting platform.
Reinforcing its mission of disrupting the ebook industry with the best collaborative writing platform in the world, Widbook looks to also release a collaborative ebook on the future of the book industry at the fair. The ebook will feature a compilation of opinions from distinguished authors, professors and thought leaders from the 10 biggest book markets across the globe.
Among the American professionals who have collaborated on the ebook are Scott Young and Michael Bungay Stanier – both of whom have collaborated on Behance CEO Scott Belsky's books; Richard Byrne, an award-winning educator, author and blogger; author and communications expert James Jay Hawreluk, attorney and author Roger Sachar, professor and author Dr. Erik Bean, professor and author John Smith and entrepreneur Len Kendall. Thought leaders from other countries including Brazil and Germany have also contributed.
Widbook has been making waves in the industry since its inception in 2012 and its participation in the book fair comes on the heels of other major milestones — including hitting the 65,000-member mark and the recent release of its free Android app available via Google Play.
According to Widbook's found Flavio Aguiar, Widbook's attendance at the Frankfurt Book Fair comes at an ideal time for both the industry and the company, with Brazil being this year's coveted Guest of Honor.
"We're looking forward to participating in the Frankfurt Book Fair, meeting some of our valued members as well as other talented industry professionals and sharing more about Widbook with the world," he said. "The Frankfurt Book Fair is the height of the book industry events globally and we feel it's the place for Widbook to be right now as the industry becomes more and more digitalized. And the fact that Brazil is this year's Guest of Honor makes it even more fitting. Though we plan a move to the U.S. very soon, the startup scene in Brazil is growing quickly."
Widbook presents authors and aspiring authors the unique opportunity to self-publish their work, bypassing the traditional publishing house. What makes the platform unique is its collaboration and co-writing tools, which encourage networking and soliciting feedback from and writing alongside fellow members, making Widbook a social network of sorts for readers and writers.
Anyone can start using Widbook for free by creating an account at http://www.widbook.com. The platform's feature-rich tools offer a heightened experience for members, with multimedia capabilities, an advanced editor tool and the ability to read books page-by-page. Members can upload content already written, even completed books, or start books from scratch right from the platform.
Founded in June 2012, Widbook is a free digital collaborative writing platform for authors and readers to read and publish ebooks. Widbook's collaborative tools and features allow members to interact on projects and co-write books. Authors can customize books by uploading a unique book cover and adding multimedia such as videos, pictures and links. In just nine months after funds were raised, Widbook garnered 65,000 active members worldwide in over 100 countries, with the biggest presence in the United States.
For more information, contact Gabriela Loschi at gabriela.loschi(at)widbook(dot)com or Sheryl Coonan at sheryl(at)justdrivemedia(dot)com or visit Widbook.com.
###