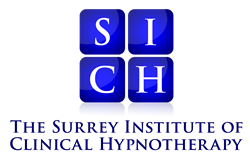 By using hypnotherapy for blushing we help our clients collapse the underlying beliefs that support the blushing behaviour.
Wallington, Surrey, UK (PRWEB UK) 1 October 2013
They explain how by using hypnotherapy for blushing they are able to help the client to get control of the conscious and subconscious mind and re-educate it to stop expecting to blush. When this is achieved the blushing stops being a problem.
For many people chronic blushing tends to happen without any reason. This lack of control tends to create anxiousness which generally makes the whole problem even more serious.
The more concerned a person is with regards to blushing, the more likely they are to do it. The Surrey Institute of Clinical Hypnotherapy help clients back in control of their blushing.
Blushing is seen by most people as a sign of shame, low self-confidence and self-doubt. This tends to impact people so powerfully that it inhibits them living a normal life. It may cause them to steer clear of social contact and hold them back at work especially if they're required to talk in front of people.
The report highlights how traditional therapy (non hypnotic) only addresses blushing at the conscious level. This means that the biggest portion of the mind (the subconscious) isn't taken into consideration. This means they have some serious drawbacks because the client has to deal with the condition consciously. However, when the problem is addressed at a subconscious and conscious level using a hypnotic approach things get considerably easier.
It also explains how an individual's love life might be affected. If someone goes red at romantic meetings this is not generally a good start on a date.
Paul Howard, anxiety specialist and Institute Director, said, "By using hypnotherapy for blushing we help our clients collapse the underlying beliefs that support the blushing behaviour. Once that is done we then move on to dealing with some of the specific situations in which the client blushes. In particular we stop them over thinking the situation because when they do that they plan to fail. Because the underlying anxiety has collapsed, the change in behaviours happens reasonably quickly and after a few weeks the clients notice a significant change in their lifestyle."
The high amount of anxiety linked to going red can certainly compel people to avoid all situations they fear may cause them to go red.
Paul Howard has been practising hypnotherapy at the Surrey Institute of Clinical Hypnotherapy in Wallington, Surrey for over 11 years. He specialises in hypnotherapy for anxiety and psoriasis and is a Fellow and the Marketing Director for the National Council for Hypnotherapy.