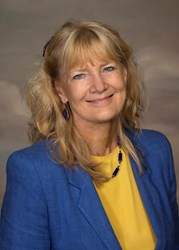 Richmond, VA (PRWEB) October 02, 2013
FOR IMMEDIATE RELEASE Contact: Katie Elliott, Marketing Specialist, 804.649.3704; katie(dot)elliott(at)sbanda(dot)com
Brooks Adams Research Selects Alexandra Early to Serve as a Senior Research Analyst
Brooks Adams Research (BAR) has selected Alexandra Early to serve as its newest Senior Research Analyst. Early, the former Knowledge Manager at Genworth Financial, joins the firm after nearly six years of service at Genworth, where she was responsible for all secondary research and participated in the primary research for the long-term care insurance field. As Genworth's Knowledge Manager, Early delved deeply into the issues and attitudes of consumers and their loved ones, as well as the market environment and governmental regulations affecting long-term care.
"We are excited to have Alex join our growing team," said BAR CEO Connie Mattox. "Alex's wealth of experience about the senior living industry and the long-term care insurance field, as well as her extensive knowledge of government regulation regarding seniors, will be an asset to our research studies and analyses. Her professionalism and depth of experience will be key in her work with clients and in her role impacting strategy and development internally."
Alex's responsibilities at BAR will include: conducting market research studies on long-term care and how it will affect clients of SB&A and BAR; studying the legislative environment for insurance; speaking engagements on an array of research topics within her areas of expertise; implementing specific research for BAR's clients including focus group facilitation and analysis, execution of market feasibility studies, demographic analyses, mapping studies and competitive studies; internal strategic planning initiatives; and working to expand BAR's client base. Alex's experience and knowledge expands the firm's skill set with regard to current government policy and insurance, and her contributions will assist the organization as it works with a growing client base nationwide.
"I am excited to join Brooks Adams Research and I look forward to working with clients, increasing business development efforts nationwide, influencing internal research studies and informing internal strategy. BAR has a strong, growing team and I am excited to be part of this dynamic company," said Alex. "I look forward to this new opportunity."
About Brooks Adams Research
Brooks Adams Research, an affiliated research company of SB&A Integrated Marketing, offers clients a full spectrum of quantitative and qualitative research to track changing consumer preferences and trends. Our research company employs numerous data resources to provide the most accurate analysis of information.
Informed by extensive experience in the senior living field, our research services allow us to ask the right questions—and find real answers backed by carefully calculated data. Brooks Adams Research has also developed a panel of more than 130,000 consumers who can offer rapid and specific information to help clients make smart marketing decisions. For more information, call 804.649.3731 or 866.680.3704, or visit http://www.BrooksAdamsResearch.com.
About SB&A Integrated Marketing
SB&A is an integrated marketing agency in Richmond, Virginia, offering full-service advertising, film and video production, interactive development, public relations, turnkey sales management and research. The agency specializes in four key categories: senior living, real estate, economic development and business-to-business/business-to-consumer. For more information, call 804.649.3704 or visit http://www.SBandA.com.