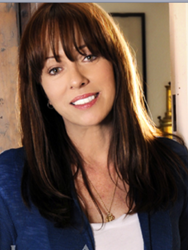 Pasadena,CA (PRWEB) October 02, 2013
The Pasadena Recovery Center announced today that they are teaming up with actress Mackenzie Phillips to help educate the public about addiction and recovery. Phillips, an outspoken voice in the community, will be joining Pasadena Recovery Center as the new Recovery and Treatment Advocate. She will be involved in community relations, educational outreach and will host a weekly group meeting. As an alumni of Celebrity Rehab with Dr. Drew, she became familiar with the center during filming of the hit reality television series.
"As an addict/alcoholic in recovery, I'm so passionate about helping others find a new way to live," said Mackenzie Phillips. "Teaming up with Pasadena Recovery Center is an opportunity to do just that. We are in the grip of an epidemic, but there is a solution!"
"I'm very excited about teaming up with Mackenzie Phillips. She brings a lot of enthusiasm and is a welcome addition to the Pasadena Recovery Center Team," said Michael Bloom co-founder of Pasadena Recovery Center.
On October 23rd Mackenzie Phillips will host a luncheon event celebrating the publication of Bob Forrest's new memoir, Running With Monsters, an electrifying chronicle of the LA rock scene of the 1980s and '90s, the story of a man who survived and triumphed over his demons, it's a controversial perspective on the rehab industry and what it really takes to beat addiction. For more information on this event and the Pasadena Recovery Speakers Series, please visit http://www.PasadenaRecoveryCenter.com
PASADENA RECOVERY CENTER: Located in the charming historic district of Pasadena, the Pasadena Recovery Center was co-founded in 2000 by renowned psychiatrist Dr. Lee Bloom, his daughter Alison Triessl, and his son Michael Bloom. The 98-bed drug and alcohol treatment center is nationally known for its 12-step based comprehensive treatment program and highly skilled, licensed and certified staff. Pasadena Recovery Center is dedicated to providing compassionate, comprehensive care to those suffering from chemical dependency and is proud to offer lifesaving and life-changing treatment at an affordable cost. The Pasadena Recovery Center's goal is to reintroduce sober individuals into society with the skills necessary to lead meaningful, productive lives.
MACKENZIE PHILLIPS: Is an actress and singer best known for her roles in American Graffiti and as rebellious teenager Julie Cooper on the sitcom One Day at a Time. She is most recently known for her role on Disney channel's science - fiction show So Weird. Mackenzie is the daughter of John Phillips, lead singer of the 60s band, The Mamas and the Papas. As a troubled teen star, Phillips made several visits to rehab before getting sober. Mackenzie's struggles with addiction have been well documented in her bestselling memoir High On Arrival and in the media. She now wishes to use her past experiences to help others and offer hope to individuals who are struggling with substance abuse and addiction.