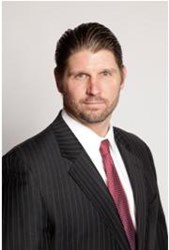 Red Bank, NJ (PRWEB) October 04, 2013
Karl Snyder, Chief Market Strategist with Garden State Securities sits down with Jessica Menton of International Business Times for a look at the markets and economic outlook. Mr. Snyder discusses Washington politics and how it effects markets, the looming debt ceiling debates and potential outcomes.
In the interview, Ms. Menton hones in on what the Fed is most likely to do in regard to their accommodative monetary policy. Mr. Snyder offers some possible scenarios of what market participants should take their cues from, then wraps it up with a brief conclusion on what investors should be looking for during the upcoming Q3 earnings reports.
Click here to view the full interview.
Garden State Securities, Inc. (GSS) is a full service, independent broker/dealer and registered investment advisor; they are a member of FINRA and SIPC. Founded in 1980, GSS has been providing investment banking, financial advice, and investment solutions to small businesses, corporate executives, and individual investors.