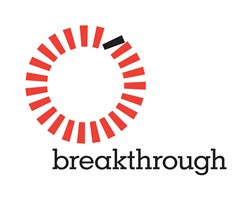 Violence against women and girls is not just a 'women's issue.' It's a men's issue, it's a human issue, and the only way we can truly prevent it is by working together to make it culturally unacceptable
NEW YORK (PRWEB) October 02, 2013
In recent months, horrific acts of violence against women in places as distant from each other as Steubenville, Ohio and Delhi, India have drawn unprecedented attention and outrage across the world, including from men. Global human rights organization Breakthrough has been at the forefront of inspiring men to create lasting culture change in the effort to end violence against women. Last week, Mallika Dutt, Breakthrough's founder, president, and CEO, joined worldwide leaders at the Clinton Global Initiative (CGI) Annual Meeting in discussing how the leadership and partnership of men is critical to ending violence against women and girls, considered the most widespread and socially tolerated human rights abuse of our time.
Dutt hosted a panel called "Part of the Solution: The Role of Men in Ending Violence Against Women," which brought together several high profile men including Gary Barker, international director of Promundo; Don McPherson, former National Football League quarterback, president of Don McPherson Enterprises, LLC, and anti-violence activist; and Carlos Andrés Gómez, author of "Man Up: Cracking the Code of Modern Manhood." The panel discussed the importance of men's role in ending violence against women. The session will also include strategies for involving men and current initiatives and campaigns already underway.
"Violence against women and girls is not just a 'women's issue.' It's a men's issue, it's a human issue, and the only way we can truly prevent it is by working together to make it culturally unacceptable," Dutt says. "To do that we must – for one thing – challenge limited, damaging notions of what it 'means' to 'be a man.' Here and across the globe, toxic models of masculinity position strength as dominance and femininity — that is, women — as a threat. This is the foundation of a culture that enables violence against women – and prevents everyone from living up to their full potential."
The CGI Annual Meeting gathers member organizations to discover ways they can be more effective in leveraging individuals, partner organizations and resources in their work to implement solutions to the world's most pressing problems. This year's meeting focused on "Mobilizing for Impact," seeking to ignite conversations about issues ranging from human trafficking to crippling poverty to threatened species to violence against women.
"It is encouraging to see men standing with women and against violence in India, Ohio, Pakistan, Montana and beyond," said Dutt. "With men as partners and leaders, this can be the generation that builds a safer world for all."
###
Breakthrough is a global human rights organization seeking to make violence and discrimination against women and girls unacceptable. Working out of centers in India and the U.S., we use the power of arts, media, pop culture, and community mobilization to inspire people to take bold action to build a world in which all people live up to their full potential.
We create groundbreaking multimedia campaigns that bring human rights issues into the mainstream and make them relevant and urgent to individuals and communities worldwide. These, along with our in-depth trainings of young people, government officials, and community groups, have ignited a new Breakthrough Generation of leaders sparking change in the world around them.
Our current global campaign, Ring the Bell, calls on men worldwide to take concrete action to challenge violence against women. It is the worldwide expansion of our most internationally-lauded program to date, Bell Bajao ("Ring the Bell") — recipient of a distinguished Cannes Silver Lion — which has inspired millions of men and boys in India and beyond to take a stand against domestic violence. Together with initiatives challenging early marriage and gender-biased sex selection, our programs work to bring dignity, equality, and justice into homes and communities around the world.
4 West 37th Street, Floor 4
T +1-212-868-6500
lynn(at)breakthrough(dot)tv
About the Clinton Global Initiative
Established in 2005 by President Bill Clinton, the Clinton Global Initiative (CGI), an initiative of Bill, Hillary & Chelsea Clinton Foundation, convenes global leaders to create and implement innovative solutions to the world's most pressing challenges. CGI Annual Meetings have brought together more than 150 heads of state, 20 Nobel Prize laureates, and hundreds of leading CEOs, heads of foundations and NGOs, major philanthropists, and members of the media. To date, CGI members have made more than 2,500 commitments, which are already improving the lives of more than 430 million people in over 180 countries. When fully funded and implemented, these commitments will be valued at $87.9 billion.
CGI also convenes CGI America, a meeting focused on collaborative solutions to economic recovery in the United States, and CGI University (CGI U), which brings together undergraduate and graduate students to address pressing challenges in their community or around the world, and, this year, CGI Latin America, which will bring together Latin American leaders to identify, harness, and strengthen ways to improve the livelihoods of people in Latin America and around the world. For more information, visit clintonglobalinitiative.org and follow us on Twitter @ClintonGlobal and Facebook at facebook.com/clintonglobalinitiative.