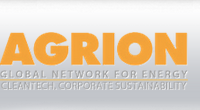 8 out of the 10 most commonly appearing features in [ZNEBs] are load reducing features that either have no or negative costs.
New York, NY (PRWEB) October 03, 2013
According to the U.S. Department of Energy, over 72% of the nation's energy consumption comes from daily building operations. In an effort to balance these high energy costs and create buildings that more environmentally friendly, industry professionals are focusing on developing cost effective structures that optimize efficiency and take advantage of clean energy sources. By using renewables for power generation, adding storage, and adopting aggressive energy storage upgrades, companies around the world can create buildings that are net-zero energy, or even net-positive energy. Such structures are both more sustainable and more resilient through natural disasters and climate change.
In May, AGRION launched its Zero Net Energy Buildings Task Force to convene energy and sustainability professionals from both the public and private sectors that are eagerly collaborating on this forward-looking initiative. The working group intends to foster an intelligent exchange of ideas on overcoming the barriers to ZNEB development and implementation. Some of the participants included representatives from Skanska, AECOM, and Energy & Resource Solutions (ERS), who each shared some of the projects they are working on.
The group will assemble again on Tuesday, October 15th in New York City to take the discussion one step further by generating a framework for net zero energy building for an urban commercial marketplace. Presenting at the meeting will be Skanska, having constructed Norway's first net positive building. The initiative will aim to facilitate consumer, contractor, builder, and architect education on why net zero/positive buildings are a cost effective way to reduce energy consumption and carbon emissions. . Michael Rovito, Senior Consultant at ERS, notes that "8 out of the 10 most commonly appearing features in Net Zero Energy buildings are load reducing features that either have no or negative costs."
-----------------------------------------------------------------------
AGRION provides a platform for members to connect, exchange ideas, and identify business opportunities. Through weekly meetings in offices around the world, AGRION members can determine critical business drivers, explore innovation, and realize sustainable growth in a world challenged by resource constraints, climate change, and evolving political landscapes. To learn more or create your own profile, visit http://www.agrion.org.