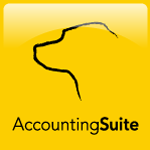 API or Die in the new Age of Accounting and Business Software.
San Francisco, CA (PRWEB) October 03, 2013
When: Thursday, October 3rd, 2013
Where: Ft Mason Center, San Francisco - Festival Pavilion
Here we are in 2013, and for the world of accounting and business software - it's "API or Die."
AccountingSuite will be presenting on the main stage of API: World 2013 Conference and Expo in San Francisco as a part of DataWeek 2013. http://sched.co/1aWMKo8
The Conference started September 28 and ends October 3rd. This is the second annual Dataweek and has over 2,500 attendees which is produced by Data 2.0. See http://www.dataweek.co.
AccountingSuite was one of several sponsors for the API: World 2013 event which is a part of DataWeek. In addition, AccountingSuite sponsored a scholarship for the Hackathon which was held on Saturday, September 28 - Sunday, September 29. The winner was an application developed that integrated Powerlytics with AccountingSuite. There will be a demo at 11:15am on the main stage by the creator of the integration.
Many accounting software packages from the past are either on-premise and using old import and export technologies, or asynchronous API which have served us well. Unfortunately "served us well" is in the past tense and today's businesses need real-time data to make business critical decisions.
"Real Time Cloud Accounting API" eliminates double-entry of transactions between 2 systems, weens companies off of the Excel drug, and creates a "batchless" environment with instantaneous data updates. Companies can move swiftly to push their business above the speed limit.
AccountingSuite will be presenting their API presentation at 2:20 on the main stage in the Festival Pavilion on Thursday, October 3rd.
To join the API for Accounting Movement - developer.accountingsuite.com
About AccountingSuite:
AccountingSuite is a San Francisco startup funded by parent company 1C LLC, an international enterprise software group with more than 1 million business customers in Asia and Europe.
Our mission is to provide easy-to-use, no-nonsense business software for startups, entrepreneurs, and established businesses to manage their finances and day-to-day operations.
Our vision for AccountingSuite is to give you, your employees and business partners easy, secure access to company information from anywhere on the planet—empowering everyone at your company with the business-critical information that often makes the difference between gaining new customers and losing them to the competition.
AccountingSuite is cloud-based for easy implementation and low maintenance costs, another way our software helps simplify your daily workflow and uncomplicate your business.