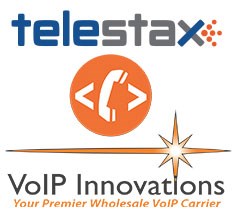 With Restcomm for VoIP Innovations we enter a new age of communications that changes the way companies use telephony.
Pittsburgh, PA (PRWEB) October 03, 2013
VoIP Innovations has partnered with Telestax, Inc. in order to start offering the Restcomm for VoIP Innovations platform to their customers. Restcomm is designed to fill the needs of existing VoIP Innovations customers who are primarily web developers working for enterprise companies.
"The market that Restcomm is entering is relatively new, but it's one that's going to explode since we're seeing more and more web developers taking advantage of web API's," said Nick Medina, VP of Business Development at VoIP Innovations. "A product like Restcomm is going to greatly benefit our customers because it has the quality and price that they're not finding anywhere else."
Restcomm is designed to reach these key web developers by two distribution channels: entering the web service marketplace and reaching the enterprise companies directly. If customers are sought out through the web service marketplace, they will be able to purchase the Restcomm product and start using the services almost immediately. Likewise, Restcomm will be an attractive option for enterprise customers who are looking for a more secure way to store data in their onsite server. All they have to do is download the Restcomm product from VoIP Innovations and put it on their server. Not only will this provide them with robust services, but they will have increased data security.
"The Telestax team has been in the business of enabling telecom innovation since 2003. With Restcomm for VoIP Innovations, we enter a new age of communications that changes the way companies use telephony," said Co-Founder of Telestax, Ivelin Ivanov. "It is no longer a world of PBX hardware boxes siting in a corner of the office connected to the PSTN and a SIP gateway, but disconnected from all other IT assets. Telephony is now just another set of APIs that can be used for PBX and many other business workflows such as CRM and help desk."
Restcomm is going to be a game changer in the VoIP and web developer industry. Other companies may offer similar products, but Restcomm is the only one that offers the rich experience that customer's desire, but without the premium price tag required by first generation telecom cloud API providers. For more information on Restcomm for VoIP Innovations, please contact a sales representative at sales(at)voipinnovations(dot)com.
VoIP Innovations is an Inc. 5000 company that specializes in providing the largest DID and termination VoIP footprints in North America. Their network includes over 500,000 DIDs in stock in over 8,500 rate centers in the US and Canada. Recently, VoIP Innovations expanded their footprint to include DIDs in over 60 countries and now offers A-Z termination. VoIP Innovations is owned by ABG Capital and is based in Pittsburgh, PA. To learn more, please visit the VoIP Innovations Blog.