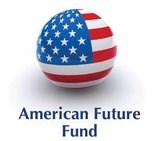 "One would believe that free market ideas would prosper in Pennsylvania, not flounder," - Nick Ryan, AFF President
Harrisburg, Pennsylvania (PRWEB) October 03, 2013
The nationally known conservative group, American Future Fund (AFF), announced plans today to run a beta test in Pennsylvania of its project that is designed to hold conservatives' feet to the fire to promote basic free market principles.
The goal of the beta test project will be to inform Pennsylvania voters of what their elected representatives are up to in Harrisburg. State legislators who campaign on free market principles should work to enact those principles. An informed electorate will hold these legislators accountable for the campaign promises they made and ensure they truly represent the people of Pennsylvania.
"Pennsylvania is a state where we have been active in the past, and it has a Republican governor and Republican majorities in both houses," said AFF president Nick Ryan. "One would believe that free market ideas would prosper in Pennsylvania, not flounder. Instead, supposedly conservative legislators have aided and abetted Obamacare through an expansion of Medicaid, the state Senate supported raising the gas tax – one of the most regressive taxes imaginable – and the Senate stalled basic free market bills, such as a straightforward privatization plan to get government out of the booze business."
The project will start with polling to determine how much unrest exists among conservative voters in Pennsylvania. AFF will oversample in specific legislative districts and simultaneously build a database of both financial and political AFF supporters in Pennsylvania. Later AFF will roll out digital advertising to bolster the project.
"Pennsylvania is a target-rich environment, unfortunately," Ryan said. "We would rather see the free market promoted instead of publicly calling people out, but we can't stand by idly. If you vote to expand Obamacare, fail to implement a basic conservative idea like privatization of the liquor industry and you raise taxes, then why even pretend to be a conservative?"
The American Future Fund was formed to provide Americans with a conservative and free market viewpoint to communicate and advocate on the issues of most interest and concern to them. It is a multi-state issues advocacy group designed to effectively communicate these ideals.
This isn't the first time AFF has been involved in Pennsylvania. In the final months of 2012, as reported in Politico, the group spent over $4 million in Pennsylvania, Ohio and Michigan over six days to attack the Obama economy. AFF has recently been in the news attacking Obamacare implementation and promoting those who helping oppose the law.
While AFF isn't yet advertising a budget for this effort they expect to be high profile and figure prominently into the public policy conversation. They have identified additional states they may expand into following the Pennsylvania beta test.