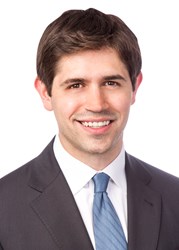 Washington, D.C. (PRWEB) October 04, 2013
Williams Mullen is pleased to announce that attorney Christopher B. Stagg has joined the firm's International Practice Group. He will be working out of the Washington, D.C. office, providing guidance in the areas of export controls and international trade law and counseling industry clients on matters before the U.S. Departments of State, Commerce and Treasury.
Chris' knowledge of export controls comes from his work as a senior policy advisor with the Directorate of Defense Trade Controls in the U.S. Department of State, where he was primarily involved in administering the International Traffic In Arms Regulations (ITAR). In this capacity he assisted in the Export Control Reform initiative to revise U.S. export controls laws, including updating the U.S. Munitions List and significant aspects of the ITAR and the Export Administration Regulations (EAR). In addition, he advised the U.S. intelligence and law enforcement community on national security investigations and Export Control Reform, monitored legal developments involving the Arms Export Control Act, developed internal policies and procedures, reviewed commodity jurisdiction requests, wrote advisory opinions, and was a speaker at government and industry events.
"Chris's impressive background and experience with the Directorate of Defense Trade Controls will further strengthen our International practice and help us to give our clients better insight on export control laws," said Tom McVey, Chair of the International Section at Williams Mullen. "We are excited to have Chris join our team."
Chris earned his B.A in International Politics from George Washington University, where he concentrated his studies on Japan's national security affairs, defense industries and emerging weapons, and military strategy. He earned his J.D. with a concentration in Business Law from St. Louis University.
About Williams Mullen
Williams Mullen is an AmLaw 200 law firm that blends the law, government relations and economic development to help grow the business of our clients and the economy of our region across North Carolina, Virginia and Washington, D.C. Our attorneys and consultants strive to help connect clients to opportunities and solutions they need. Putting our clients' needs first has been the foundation of our approach since the firm was founded 103 years ago. Visit us at http://www.williamsmullen.com.