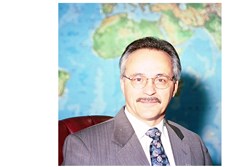 With this new position of Executive VP of Business Development, we are looking to more clearly position Oakworks for explosive growth in our Medical Products business while also growing our SPA and Massage markets
New Freedom, PA (PRWEB) October 05, 2013
Oakworks, Inc. is announcing that Frank Homa has been named Oakworks, Inc. new Executive VP of Business Development, effective immediately. Rich Elsen, who has been with Oakworks for over nine years, takes on the responsibility of Senior VP of Sales.
"With this new position of Executive VP of Business Development, we are looking to more clearly position Oakworks for explosive growth in our Medical Products business while also growing our SPA and Massage markets" said Jeff Riach, CEO of Oakworks, Inc. "There's enormous potential for us across all our markets and with Frank's specific knowledge of the healthcare market and his demonstrated strategic prowess and proven ability to create and expand product lines, strategic partnerships and acquisitions, we expect to have serious growth in Oakworks in the near future."
"Rich Elsen, has been instrumental in strengthening our Customer focus on all our products and in providing a level of service beyond our competitors" said Jeff Riach, CEO of Oakworks, Inc. "As our Senior VP of Sales, Rich will engage our key customers with his strong knowledge of Oakworks products and markets as he strengthens and cements these relationships."
Before joining Oakworks, Mr. Homa created and started Ambu Inc., the North American subsidiary of Ambu A/S, a Danish company. Ambu Inc. provided products to the Healthcare market in the following sectors: Anesthesia, Respiratory Therapy, Cardiology, Neurology, Inter-operative Monitoring, Sleep, Immobilization and CPR Training. Prior to Ambu Inc., Mr. Homa was Eastern Division Manager for Chemetron Medical which served the Anesthesia, Respiratory, Home Care, Central Supply and Medical Gas Piping market sectors.
Mr. Homa has an MBA from RPI (Rensselaer Polytechnic Institute) in Hartford, CT and a BS in Business from Delaware Valley College in Doylestown, PA.
About Oakworks:
Oakworks, Inc. is the premier manufacturer of medical, massage, wellness, and spa equipment in the U.S. with over thirty years design and manufacturing experience. With a 91,000 square foot state of the art facility located in Southern Pennsylvania, Oakworks is known for design innovation, sophisticated engineering, and quick turnaround time. Every table built in the modern manufacturing facility comes with the reliability that today's medical professional demands. Offering a unique commitment to U.S. manufacturing and environmental wellness, Oakworks is setting the global standard for medical, spa, and massage tables and accessories. For more information and their Sustainability Statement, please visit http://www.oakworks.com.
Oakworks Medical collaborates with leaders in various medical specialties to create cutting edge table designs and patient positioning devices that balance the needs of both patients and practitioners. Oakworks Medical is ISO 13485:2003 certified. The ISO standard is intended to ensure that medical device manufacturers have the required quality management systems in place to safely design, manufacture and distribute medical devices. Oakworks Medical is committed to identifying the needs of customers and providing solutions that are cost effective. For all your exam and treatment needs, discover why Oakworks Medical is the choice of medical professionals around the world.
For more information visit http://www.oakworksmed.com
For additional information on Oakworks and their products:
Email: info(at)oakworks(dot)com
Phone: 717.235.6807