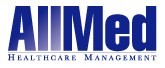 Staying on top of continually evolving guidelines helps to ensure effective treatment of patients who may benefit from IVIG.
Portland, OR (PRWEB) October 07, 2013
In recent years, the clinical use of intravenous immunoglobulin (IVIG) therapy has expanded beyond its traditional place in the treatment of patients with primary immunodeficiencies to include a wide range of autoimmune and inflammatory conditions. During a recent webinar hosted by AllMed Healthcare Management, Dr. Joshua Davidson, a board-certified allergist and immunologist, spoke about the numerous clinical applications of IVIG therapy and the issues associated with determining medical necessity for its use.
Dr. Davidson noted that the key to a healthy immune system is its ability to distinguish between the body's own cells and foreign cells. Autoimmune disorders, such as some forms of diabetes and arthritis, can result when this process goes awry. IVIG is a solution derived from large pools of human plasma, containing highly purified antibodies against a broad spectrum of bacterial and viral agents.
The U.S. Food and Drug Administration (FDA) has approved IVIG for numerous conditions, such as graft versus host disease and immune-mediated thrombocytopenia. Dr. Davidson presented a comprehensive list of additional FDA-approved indications, as well as common off-label uses such as Guillain-Barré syndrome, polymyositis, and dermatomyositis.
Dr Davidson reviewed eight guiding principles, developed by the American Academy of Allergy, Asthma & Immunology (AAAAI), for the safe, effective, and appropriate use of IVIG for patients with primary immunodeficiency. Most health plans have incorporated these guidelines into their medical policies outlining IVIG coverage, which is often limited to FDA-approved indications for IVIG. Plans often request additional information to support medical necessity, including medical records and laboratory results. In addition, continued coverage of IVIG may depend on the patient's response to therapy. Dr. Davidson stressed that coverage guidelines are based on evidence-based medicine.
As studies continue to reveal new data and clinical applications of IVIG, many questions and controversies regarding optimal therapeutic use remain unaddressed. It is critical for health plans to monitor ongoing and future studies, which may lead to new approved indications and more widespread acceptance of IVIG therapy. Staying on top of continually evolving guidelines helps to ensure effective treatment of patients who may benefit from IVIG.
To download the in-depth white paper developed for this webinar, click here: http://bit.ly/1howrho.
About AllMed
AllMed Healthcare Management provides physician review outsourcing solutions to leading health plans, medical management organizations, TPAs and integrated health systems, nationwide. AllMed offers MedReview(sm), MedCert(sm), and MedDirector(sm) staffing services that cover initial pre-authorizations and both internal and external appeals, drawing on a panel of over 400 board-certified specialists in all areas of medicine. Services are deployed through PeerPoint(R), AllMed's state-of-the-art medical review portal. For more information on how AllMed can help your organization improve the quality and integrity of healthcare, contact us today at info(at)allmedmd(dot)com, or visit us at http://www.allmedmd.com.