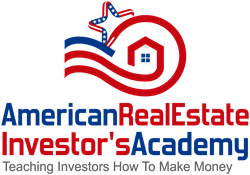 Dallas, Texas (PRWEB) October 06, 2013
The American Real Estate Investors Academy radio program interviewed real estate legend Lou Brown. Lou Brown is a self-made millionaire turned real estate educator.
Lou Brown is a sought after real estate trainer. He has created a series of educational materials, which cover a wide ranging set of real estate investing topics. These courses are published under Lou's Street Smart umbrella and include: Street Smart Buying, Street Smart Selling and Holding, Negotiations, Full Trust Package, Street Smart Borrowing, Street Smart Business Management, Street Smart Property Management, Street Smart Lease Options, Street Smart Owner Financing, Street Smart Renovations, Street Smart Buy Offers and Deal Structuring, Street Smart Selling, Street Smart Auction Profits. Each of Lou's courses can be a stand-alone educational product but serious real estate students can gather all of this information in a single product that Lou calls the "Whole Enchilada".
Th e American Real Estate Investors Academy is an online learning platform that is designed to bridge the gap between traditional real estate investor associations, and online ecommerce sites. The REIA group's offer educational presentations at a local level. The problem with this approach is that the investor has to live near the group and attend monthly meetings to learn anything. At the other end of the spectrum are the ecommerce sites, which sell valuable educational courses but offer little in the way of education outside of the packaged courses. The American-REIA is designed to offer both the home study courses and the foundational and advanced techniques that will help anyone across America to learn how to make money in real estate.
The American-REIA radio show is just one of the multi-media approaches that the club uses to get valuable information to investors and would-be investors no matter where they live. The radio show features some of the most sought after speakers in the country.
In this interview, real estate guru Lou Brown of Street Smart Investing shared some of the core ideas that have made many of his students wealthy. Lou brings over thirty years of experience as an investor and educator to the table. Among the topics discussed in this segment were the ways that investors can make money by doing civic good. Lou's primary focus is on being an affordable housing provider, and working with municipal governments to bring run down areas back to life. This show is a good introduction to the world of renovation and lease option techniques as well as buying and selling techniques for the real estate investor.
To hear a complete replay of this interview, just go to the American-REIA radio archive page, or click this link directly http://american-reia.com/interview-with-real-estate-legend-lou-brown/ .