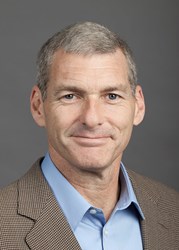 TRUEAC solar solutions are rapidly redefining residential and commercial solar deployments across the globe.
Austin, TX (PRWEB) October 07, 2013
SolarBridge Technologies (SolarBridge), the leading provider of integrated PV microinverter solutions, today announced that Andrew Nichols has joined the company as vice president of worldwide sales. In this role, Nichols is responsible for worldwide sales, business development and strategic relationships with the company's growing roster of leading module manufacturing partners creating TRUEAC™ modules powered by SolarBridge microinverters.
Nichols has extensive experience in the solar industry. Prior to SolarBridge, he served for more than five years as vice president of sales at Enphase Energy, where he built the sales and customer support organization from the ground up, and established and executed its channel distribution partnerships and strategy.
Before joining Enphase, Nichols was director of North American sales for Xantrex (now Schneider Electric), where he was responsible for the North American solar inverter business, consisting of large commercial, grid-tied residential, and renewable backup power solutions. In this role, he established OEM relationships with such companies as General Electric, BP Solar, SunPower and PowerLight. He began his career in sales with IBM/ROLM, then held channel sales positions of increasing responsibility at Apple's Claris Corp. and served as director of sales and business development at enterprise software developer Vendavo, Inc. Nichols earned his B.A. in Social Sciences from the Univ. of California-Berkeley.
"Andrew has a great track record of success in the solar market and a keen understanding of the issues and challenges facing solar installers today," said Bill Mulligan, president and CEO of SolarBridge. "His experience building successful, lasting customer relationships in companies with a variety of sales models will be a huge asset to SolarBridge as we continue to deliver world-class TRUEAC solar solutions."
"The evolution of microinverter-based AC solutions is changing the industry by providing safer, more reliable and more productive solar systems," said Andrew Nichols. "SolarBridge is enabling PV module vendors worldwide to deliver an exceptional business proposition to their installer partners and single-warranty confidence for the life of the system to end customers through an integrated AC module. TRUEAC solar solutions are rapidly redefining residential and commercial solar deployments across the globe and when costs are driven down -- and safety, reliability and energy production increase -- we all win."
About SolarBridge Technologies
SolarBridge Technologies, a leader in integrated microinverter technologies for the solar industry, is accelerating the adoption of rooftop solar energy in residential and commercial applications. SolarBridge's patented Pantheon microinverter mounts directly onto solar panels, greatly increasing system efficiency and reliability, while reducing the cost of solar installation and maintenance. The Pantheon microinverter is designed to match the lifetime of solar panels, enabling manufacturers to provide a 25-year warranty on their AC modules. The company is headquartered in Austin, Texas. For more information, visit http://www.solarbridgetech.com.
###