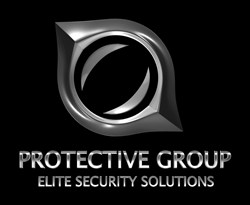 Bohemia, NY (PRWEB) October 14, 2013
The Protective Group, a leading security company on Long Island,responds to an October 4th article published by the Tampa Bay Times titled "Shorecrest Prep adds armed guards, beefs up other security."Following the events of the Sandy Hook Elementary shooting, Shorecrest Preparatory Academy in St. Petersburg, Florida has partnered with Critical Intervention Services (CIS), a security firm, to expand security for the private school.
The article notes that in addition to fences, locked front doors, crisis manuals, practice drills, alarm systems and lockdown procedures, "The private school now has seven armed guards that rotate shifts between 7:30 a.m. and 7 p.m." Additionally, "Teachers and staffers have received training on coded alerts that could go out over the intercom in a threatening situation. They'll also get heavier locks on their doors, and window tints so that a shooter could not see inside their classrooms." Finally, students of different ages will have restricted access areas of the school that contains students in other age groups.
According to the school's headmaster, Mike Murphy, the partnership with CIS means that the school is able to obtain the security guards and other security measures for "less than the cost of a full-time teacher."
John Monderine, CEO of the Protective Group, a leading security company, understands the security concerns that schools are facing. "School security has been on the forefront of many parents' and school administrators' minds recently. If the arrangement between Shorecrest Prep and CIS works out well, more schools across the country may adopt a similar partnership."
The Protective Group is an elite full service private security firm with specializations in special event security, corporate security, private investigators, insurance investigators and surveillance. Its top-notch professional security guards have over 150 years of combined law enforcement service and its security personnel are physically fit, professional, athletic, and completely dedicated to ensuring events proceeds without a hitch. From charity runs and fashion shows, to fundraisers and art shows, the Protective Group instills confidence and assures safety at an exclusive event or place of business.