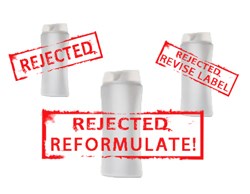 The information helps raise awareness of the implications of market changes caused by these new regulatory changes.
(PRWEB) October 10, 2013
Chemvent's custom product development company just released information regarding the new California Green Chemistry Initiative regulations and their impact on the consumer product market.
Read the article HERE.
The article provides details regarding these new consumer product standards. It also gives valuable insight into how such regulations will affect product suppliers, manufactures, and private business.
Other product development aspects addressed in the article are:

Eco-friendly innovation
Product Reformulation
Trends in Consumer Product Regulations
Deformulation Analysis
Preventative Measures
Industry Trends
The information helps raise awareness of the implications of market changes caused by these new regulatory changes. Chemvent has also enabled easy social sharing and desires to help facilitate this conversation. Utilizing their website and blog will help one gain an understanding on the subject. You can also contact their laboratory directly by calling 800-708-6645 or emailing info(at)chemvent(dot)com