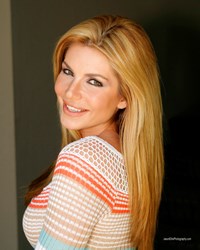 I'm absolutely thrilled to be playing on acePLAYpoker.com in Nevada and to begin to further promote the reemergence of online poker on the U. S. scene with such a renowned website in Las Vegas
Las Vegas, Nevada (PRWEB) October 10, 2013
Christina Lindley, veteran poker player, fitness model and named on the World Poker Tour's "Ones to Watch" shortlist for the current season, is joining forces with acePLAYpoker.com, the free-to-play poker website launched this year by ACEP Interactive, the iGaming arm of American Casino & Entertainment Properties, LLC (ACEP).
As the first member of acePLAYpoker.com's official poker team, Lindley will participate in tournaments at Stratosphere Casino, Hotel & Tower in Las Vegas, and online on the acePLAYpoker.com site. She will also represent acePLAYpoker.com at other events and poker tournaments.
To celebrate this new partnership, fans will be able to win a free poker lesson from Lindley on acePLAYpoker.com in conjunction with National Poker Day on Monday, October 14, 2013. Visit acePLAYpoker.com for more details.
"I'm absolutely thrilled to be playing on acePLAYpoker.com in Nevada and to begin to further promote the reemergence of online poker on the U. S. scene with such a renowned website in Las Vegas," she said. "Online poker will soon be reintegrated in to the lives of Americans everywhere, and I am proud to be at the forefront of this movement."
Lindley's ability as a poker player is well known. In 2010, she turned a $320 entry at the World Championship of Online Poker into a win of $127,000. She has two six figure scores online, including the Full Tilt Online Poker Series, and has cashed-in at some of the world's most popular tournaments including the Main Event at the World Poker Tour's Legends of Poker, the World Series of Poker (WSOP) and the NAPT Venetian.
"We're delighted that a poker player of Christina Lindley's caliber, in both online and live poker arenas, has chosen to become one of the inaugural members of acePLAYpoker.com," said Alec Driscoll, Director of Gaming Development at ACEP. "She brings a great deal of poker-playing experience and technique that is renowned across the poker world."
Launched in March 2013, acePLAYpoker.com allows players the opportunity to play free online poker 24-hours a day, seven days a week. The site provides online players with exclusive promotions, including show tickets to critically acclaimed Stratosphere Headliner Frankie Moreno and Stratosphere's PIN UP™ starring Claire Sinclair.
Other prizes include opportunities to experience Stratosphere's world famous thrill rides at the top of the Tower including SkyJump, a controlled descent from 108 floors above the Las Vegas Strip. Merchandise and free hotel stays are also offered at Stratosphere Casino, Hotel & Tower, Arizona Charlie's properties and Aquarius Casino Resort in Laughlin, located on the beautiful banks of the Colorado River.
About ACEP Interactive, LLC:  ACEP Interactive, LLC was established in 2012 by parent company, American Casino & Entertainment Properties LLC (ACEP), in order to create a framework for legalized gaming.  ACEP owns and operates four gaming and entertainment properties in Clark County, Nevada: Stratosphere Hotel Casino & Tower, is a destination resort featuring one of the most recognizable landmarks on the Las Vegas Strip; Arizona Charlie's Decatur and Arizona Charlie's Boulder, two off-Strip casinos, primarily serve residents of Las Vegas; and The Aquarius Casino Resort in Laughlin, Nevada, catering to Laughlin visitors and residents. The four properties target middle-market customers interested in value in their gaming, lodging, dining and entertainment experiences.
###
For More Information:
Kathy Topp
Red 7 Communications
kathy(at)red7communications(dot)com
(702) 271-8305