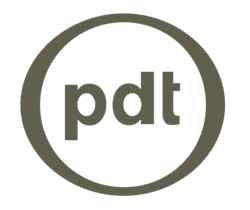 Lake Zurich, IL (PRWEB) October 11, 2013
Product Development Technologies (PDT) and its partner company, Telefonix, will be participating in several medical industry events this month.
PDT is known as one of the premier product development firms for medical device product development. Since clients rely on the company to deliver innovative, market capturing product solutions, the team stays savvy to the issues and opportunities facing their clients, in part by participating in trade events.
Telefonix is a leading developer of technological solutions in a wide range of industries. Among its many product offerings, the company has a wide range of patented retractable cabling solutions for power and data applications. Telefonix also has nearly 25 years of experience in managing supply chains, sourcing, testing, research and manufacturing for regulated industries.
The companies will be participating in three key events in October, 2013.
The 2013 Medical Innovation Summit
October 14 through 16, 2013 at the Cleveland Clinic in Cleveland, Ohio
Team members from the companies' research and user experience teams will be attending the 2013 Medical Innovation Summit where over 1000 medical technology leaders will gather at the Cleveland Clinic, one of the top hospitals in the United States. This event is considered one of the premier healthcare gatherings in the United States where attendees are provided with an unrivaled perspective on medical innovation and their financial drivers.
MPE Innovation Forum
October 16, 2013 at MPE, Inc in Milwaukee, Wisconsin
PDT CEO, Mark Schwartz, and Telefonix President, Michael Kuehn, will be presenting at the MPE Innovation Forum, a fast paced symposium on emerging technologies and the future of healthcare. The pair will be participating in the emerging technologies segment of the conference.
Medical Design and Manufacturing Conference
October 28 through 30, 2013 at the Minneapolis Convention Center in Minneapolis, Minnesota
PDT and Telefonix will be exhibiting at booth 959 at MD&M Minneapolis, where engineers and others responsible for medical product management gather to address challenges in seeing medical devices through from concept to market. Topics include driving process efficiency, achieving profitability goals and meeting FDA expectations.
To contact the companies or arrange meetings during the event, please send a message to askpdt(at)pdt(dot)com.
---
About PDT
Product Development Technologies, Inc. (PDT) is a global, full-service product development firm with over 125 employees in eight offices worldwide. Team members have expertise in a wide range of product development disciplines, including strategy, design research, industrial design, user experience interface development, electrical and mechanical engineering and software development, laser scanning, and tooling. PDT's award winning product designs have been recognized by BusinessWeek, as well as the Industrial Designers Society of America, Design Journal, The Consumer Electronics Association, Inc. Magazine, Chicago Athenaeum of Architecture & Design, and Parametric Technologies Corporation. http://www.pdt.com
About Telefonix
Telefonix is a design, manufacturing and management company with nearly 25 years of experience in highly regulated industries. Telefonix was founded on the strength of its retractable cabling technology, but with over 60 patents issued to date, the company has become a leader in technology development and execution for complex mechanical and electrical assemblies. By understanding the complex relationship between design and lifecycle management, the company excels at delivering products today that can be supported and upgraded tomorrow. Telefonix is headquartered in Waukegan, IL and is an AS9100, ISO9000, and ISO 14000 certified manufacturer.