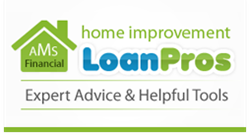 Rates for swimming pool and home improvement loans are at a ten-year low across the country so planning next summer this winter makes perfect sense.
Charleston, SC (PRWEB) October 15, 2013
Had enough of expensive family vacations, where the hotel pool became the travel highlight? Did your backyard leave you high and dry this summer with no special features to enhance your surroundings? As winter approaches, it is the best time of year to plan next summer's backyard oasis, taking advantage of off-season pricing specials and securing pool financing at today's low rates.
"More and more families are opting to invest in their backyards instead of expensive trips that may only last a week or two," says Brandon Perry, President of AMS Financial Solutions. "It makes a lot of sense to spend money on a pool, spa, outdoor kitchen or sunroom where memories can be built year after year. It's a quality-of-life investment."
Pool designers, builders and contractors are heading into their slowest time of the year. It's not unusual for them to offer seasonal discounts as they look for projects to carry them through the winter months and jumpstart the construction season once the weather cooperates. On top of special design and construction incentives, costs typically reflect the current year's pricing, insulating homeowners from cost-of-goods increases that may be coming as the economy improves. This creates a great opportunity to plan and budget a new backyard project while obtaining current construction and finance costs.
Rates for swimming pool and home improvement loans are at a ten-year low across the country, according to Perry. AMS facilitates streamlined pool and home improvement financing solutions from LightStream.com, an online lending division of SunTrust Bank. Borrowers having excellent and substantial credit may be able to obtain a fixed rate unsecured loan to use for almost any purpose, with terms of their choosing. Loans may be obtained anywhere in the U.S. through a simple online application that requires virtually no paperwork. Funds can often be delivered the same day an application is submitted. Money is deposited directly into the borrower's bank account, allowing them to use their funds on the design and construction features they select. And, there are never any LightStream fees, processing charges or penalties for early payment.
"Planning next summer this winter makes perfect sense," continued Perry. "Focusing on a new backyard will not only add some warmth to the cold days ahead, but it's also smart economics."