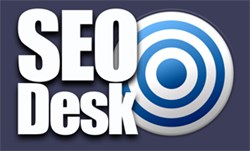 (PRWEB UK) 13 October 2013
Dateinadash, the leading London speed dating company, is pleased to announce that they have a number of new style dating events for single people to look forward to in September and October 2013. The company still has a range of traditional speed dating and singles mixers lined up for the next few months but in an attempt to provide dating support to as many people as possible, the company is looking at introducing new ways of bringing people together. Anyone that has been single for too long but doesn't fancy speed dating as the way to meet people will find that Dateinadash has the solution.
The fact that Dateinadash put on the best speed dating London has ever seen can be seen in the growth of the company since they were established in October 2011. The company is currently the most popular speed dating firm in London, but they realise that not everyone wants to pop along to a speed dating event. For those people that want to enjoy speed dating while having a laugh, the Comedy Speed Dating night taking place at Rumba in Leicester Square on the 20th of September is sure to be worth a visit.
For people whose focus on speed relates to fitness and running, the fitness dating event taking place on the 21st of September in Bushy Park will be of considerable interest. This event will see participants engage in a one hour fitness class before having the chance to mingle with other participants before heading off for a post workout drink in a nearby bar. When it comes to single parties, starting in the morning and working up a sweat is sure to appeal to many single folk.
At the end of the month, the company is also a number of nights where alcohol will join dating as the focus of attention. There is a wine tasting event on the 25th of September in the All Bar One in the City of London and on the 28th of September, there is a pub crawl which gets underway in Ruby Blue, which is located in Leicester Square. All of these events have tickets left, but there is limited availability on some of the events.
In addition to offering a wide range of singles parties and dating events, Dateinadash is continuing its series of dating workshops where men or women can find out how best to present themselves and to how best look for the love of their life.
About Dateinadash:
Dateinadash was established in October 2011, and the company is already regarded as the leading speed dating event firm in London. In the past 6 months, the company has expanded their range of events in London and has also launched speed dating events in Manchester and Birmingham. The company is committed to helping people find love and to enjoy quality nights out.