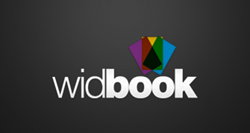 San Francisco, CA (PRWEB) October 14, 2013
Widbook, a free ebook network that enables writers and readers to collaborate and self-publish their work, announced today the opening of its first office in the United States. The new office, located in San Francisco, is further evidence of the platform's increasing momentum in the crowdwriting and self-publishing spaces, specifically in the U.S., where more than half of Widbook's member base resides.
With the Bay Area being home to a wide array of prominent tech-focused companies as well as current and ongoing Widbook stakeholders, San Francisco was a logical choice to expand the company's Brazilian office and remain focused on emerging trends.
"Widbook was born globally, however, our expansion into the U.S. allows us to boost our operations in the biggest ebook market in the world and take advantage of the unprecedented growth of the ebook industry," said Widbook CEO Flavio Aguiar.
Aguiar said the new office opening is a direct correlation to the company's mission of revolutionizing the ebook market and providing the best user experience to its rapidly-growing member base.
"We are thrilled with the success we've seen over the past year and continue to position ourselves for further growth," he said. "We identified crucial business opportunities in the U.S, so our new office is indicative of our commitment to our members, the continuous enhancing of our business platform and remaining on the cutting edge of industry movements."
In addition to being a place where new and seasoned authors can write and publish a book from scratch or upload content already written, what makes Widbook unique is its co-writing and collaborative features, which encourage networking and the improvement of writing. Members can invite other authors to co-write with them on books while also gaining followers and recognition.
The announcement of the U.S. office comes on the heels of other major milestones for the company, including reaching 70,000 members, the release of its Android app and being an exhibitor at the Frankfurt Book Fair — the publishing industry's largest trade fair in the world.
Widbook has been generating buzz in the tech and publishing industries since its inception, with the consistent release of new products and features, including multimedia capabilities, an advanced editor tool and the ability to read books page-by-page. Future plans include opening offices in Europe and Asia as well as the release of an iOS app.
Anyone can start using Widbook for free by creating an account at http://www.widbook.com or connecting through Facebook.
Widbook is a free digital collaborative writing platform for authors and readers to read and publish ebooks. Widbook's collaborative tools and features allow members to interact on projects and co-write books. Authors can customize books by uploading a unique book cover and adding multimedia such as videos, pictures and links. In just nine months after funds were raised, Widbook garnered 70,000 active members worldwide in over 100 countries, with the biggest presence in the United States.
For more information, contact Gabriela Loschi at gabriela.loschi(at)widbook(dot)com or Sheryl Coonan at sheryl(at)justdrivemedia(dot)com or visit Widbook.com.
###