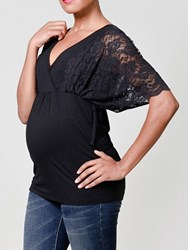 Stylish Yet Modern
West Des Moines, Iowa (PRWEB) October 18, 2013
Bliss Baby & Maternity now is carrying Maternity for Two, Haven and Pour Duex Collections. This collection of maternity clothing is classic and sophisticated styles that embody the spirit of the current generation. The timeless staples to a phase of life that will go through all states of pregnancy and even can be worn after as a new mom gets her shape back. The fall collection is an easy to wear collection that is feminine and chic all at the same time.
The clothes are made of high quality materials in stylish silhouettes to express the radiance and joys of motherhood. The clothing is made well and finished beautifully and it is very feminine and modern. The lines are a fresh look to the idea that making babies will never go out of style so the clothing is adapting to keep up with the current fashion.
The lines are very classic styles of maternity clothing and very comfortable with cozy sweaters and comfortable knits that a growing belly will feel most comfortable in. These clothes are transitional pieces that can be worn in a plethora of different looks to really get the money out of the purchase. The lines are very reasonably priced which makes it fun to be to afford to dress stylish for pregnancy.
Every mommy to be should be able to flaunt the bun in the oven and with these easy to wear lines, she will feel most comfortable doing so. These lines are the latest and sure fire fashion for the stylish and elegant mommy to be. See for yourself and visit http://www.blissbabyandmaternity.com and get ready to purchase items for this upcoming fall and winter season.