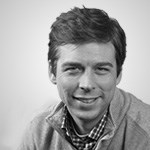 The content strategy here is built around driving traffic and creating leads, two real business goals that successful companies need more than ever.
Provo, UT (PRWEB) October 17, 2013
Leadgenix (http://www.leadgenix.com) announced today that Shawn Butler has joined the company as its new Director of Social Media. Shawn's experience and expertise in the ever-evolving field of social media will bring new ideas and techniques to the table to meet the needs of its clients from across the globe. Shawn replaces Ashley Sumner who recently accepted a digital marketing position with Utah Valley University, a local partner of Leadgenix.
Prior to his joining Leadgenix, Butler filled leadership roles in developing social media services and digital market strategy at Thomas ARTS, Saxton | Horne, and The Summit Group for The Home Depot, Subway, Energy Solutions, Fox Sports, Ken Garff Automotive, Zions Bank, The World Series of Poker, the Utah Jazz, and for professional athletes including Kareem Abdul-Jabbar, Troy Aikman, and Tony Hawk.
In his role at the agency, Shawn will bring his executive level experience from within the digital media and traditional markets to optimize the services offered by Leadgenix. "Shawn brings energy, experience, and a unique perspective to our business. We are thrilled to have him join the team," says Cort Walker, VP of Operations at Leadgenix.
"Since the beginning of the social media revolution, Shawn has positioned his clients so they can communicate effectively with their customers and followers," said Dan Posner, VP of Sales at Leadgenix. "Our clients will greatly appreciate the enhancement of our service offerings due to Shawn's experience and understanding of in digital marketing."
In speaking about the vision of Leadgenix, Butler stated, "The focus that Leadgenix puts on search optimization and site metrics gives them a unique approach to social media creation. The content strategy here is built around driving traffic and creating leads, two real business goals that successful companies need more than ever."
Shawn earned his MBA from Georgia State University. He also holds a Masters in International Business from the Sorbonne and a Bachelor's in Marketing from Brigham Young University. Shawn guest lectures at Brigham Young University, the University of Utah, and Westminster College and sits on the board of directors for the Utah Chapter of the American Advertising Federation, the Social Media Club of Salt Lake City, and Turning Point, a cancer awareness and rehabilitation organization.
About Leadgenix
Leadgenix is an internet marketing agency located in Provo, Utah, that provides Search Engine Optimization (SEO), web design, Pay Per Click Management, Reputation Management and Social Media Optimization solutions. Since its launch in 2008, the company has worked with over a thousand clients throughout North America. In recent years, the company has expanded its solution set to Europe, Australia, South America, and the Middle East. The company is a 2012 recipient of the Top 25 under 5 award presented by Utah Valley Entrepreneurial Forum.
Learn more about Leadgenix online at http://www.leadgenix.com, on Twitter @Leadgenix, and on Facebook.
Contact:
Dan Posner
Leadgenix, LLC
(801) 805-2532
Email: info(at)leadgenix(dot)com