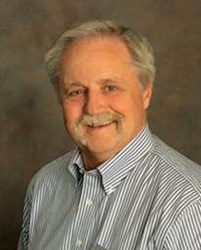 All of us support the PQIA mission to independently verify and report on the quality of lubricants in the market
Metuchen, NJ (PRWEB) October 17, 2013
The Petroleum Quality Institute of America, an independent resource for information about the quality of motor oils and other lubricants in the marketplace, is pleased to announce that Steve Mulvaney has been named Chairman of the PQIA Advisory Board (AB).
Mulvaney has over 30 years in the lubricants and additives industry and is the Global Lubricants Americas Region Technical Support Manager for Chevron Products Company. His experience includes several positions in product development and testing, marketing, sales, and information technology. His current responsibilities at Chevron include product line management, product technical support, and manufacturing support. Steve holds an MS degree in Mechanical Engineering from Virginia Tech.
In addition to his work at Chevron, Mulvaney has served on PQIA's AB for the past two years.
Thomas F. Glenn, President of PQIA said, "Steve has tremendous expertise in the lubricants industry, and like our other AB members, he has had a very positive impact in providing advice and guidance to help PQIA attain its mission." With that, Glenn added, "PQIA is privileged to have Steve as the new Chairman of PQIA's prestigious Advisory Board."
"It's an honor to become the AB Chairman and I look forward to building upon PQIA's successes by working with PQIA, members of the advisory board, and others. Our Advisory Board consists of prominent leaders in the lubricants industry. All of us support the PQIA mission to independently verify and report on the quality of lubricants in the market. We will continue to focus PQIA's activities towards making sure we have good quality oils in the marketplace," said Mulvaney.
Mulvaney succeeds Tom Schaefer as Chair of the PQIA's Advisory Board. Schaefer served as Chairman of the AB for two years and retired from the AB as part of planned rotations to provide other members with the opportunity to serve as Chairman. "On behalf of the Advisory Board and the entire company, I would like to thank Tom for his past service as Chairman," said Glenn. "We are pleased to know Tom will now finally have time to enjoy his retirement, yet still have time to continue to participate on the AB's technical sub-committee where he has been an invaluable advisor since the AB's inception," added Glenn.
ABOUT PQIA
PQIA is an independent resource for information and insights on the quality of lubricants in the marketplace. The company serves the consumer of lubricants by testing and reporting on the quality and integrity of lubricants in the marketplace and then reporting and making this information readily available to all interested parties. PQIA's Advisory Board comprises leading professionals with prominence in a broad range of fields related to the lubricants business. The AB provides guidance, advice, and recommendations to PQIA's management to ensure a fair, equitable, rigorous, transparent, and unbiased approach in the manner in which PQIA carries out its mission.