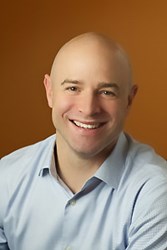 Portland, OR (PRWEB) October 17, 2013
Dr. Kelly Blodgett at Blodgett Dental Care now offers a new laser gum surgery known as the Laser Assisted New Attachment Procedure (LANAP). This laser allows Portland, OR patients who have gum disease preventing them from successful dental implants to receive them without risk of complications due to infection. Dr. Blodgett's adoption of modern technology such as LANAP is just one way that patients who may never have been able to or were hesitant to receive implants can now do so.
A dental implant should not be placed where a patient's gum tissue is infected, making the successful treatment of gum disease a prerequisite to receiving dental implants for Portland patients with gum disease. This is because the implants require sufficient support from the nearby gums to remain stable over time, just as the patient's natural teeth would. Many people are concerned about undergoing gum disease surgery for fear of pain during the procedure or during lengthy recovery times. The modern technology of LANAP reduces those fears.
Traditional gum disease surgery involved heavy, general anesthetic and then literal cutting out of gum tissue. Sutures and pain during an extended recovery time were normal parts of the process. LANAP eliminates these factors, requiring only a mild local anesthetic and no cutting or stitches. At most, patients may experience a slight feeling of warmth as the laser works. Modern technology makes available the ability to attain healthy gums in the most minimally invasive way ever known in the world of dentistry.
Dr. Blodgett is proud to be one of the leading dentists nationwide certified to perform the LANAP gum surgery. In addition to LANAP, Dr. Blodgett utilizes 3D imaging, computer fabrication of models and other technology and tools to help achieve optimal results. Patients in Portland, OR needing dental implants can trust Dr. Blodgett's progressive and thorough treatments to help minimize discomfort and treatment time while providing outstanding results. To learn more about LANAP, contact Dr. Blodgett's office today.
About The Doctor
Blodgett Dental Care is a general practice offering personalized dental care for patients in Portland, Oregon since 1999. Dr. Kelly Blodgett completed his pre-doctoral sciences at Portland State University and went on to attend the OHSU School of Dentistry. Dr. Blodgett is part of the one percent of dental professionals providing the only FDA cleared laser procedure for gum disease and periodontal treatment. When he was only 35 years old, Dr. Blodgett was honored with the prestigious 2006 "Clinician of the Year Award" from the World Congress of Minimally-Invasive Dentistry. He has been featured in numerous dental journals, on television, and in magazines for the innovative care he provides. Dr. Kelly Blodgett is truly a modern pioneer in progressive dental care. To learn more about the services at Blodgett Dental Care, please visit their website at http://www.blodgettdentalcare.com and call (503) 928-6513.