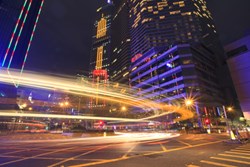 (PRWEB) October 23, 2013
According to the Employee Relocation Council, moving is the third most stressful event in life behind death and divorce. When you factor in the extra preparations needed to move overseas, it can become even more stressful. Movers.net, the Internet site, known for its expertise in locating U.S. movers, is now helping its users prepare for international moves and locate moving companies that provide international-moving services at http://www.movers.net/international-movers/.
Movers.net helps its clients navigate the additional twists and turns of an international move. They locate professional movers that will assist customers with every facet of a move, including packing and preparing goods for transport, as well as delivering goods to the airport or shipping port. The international moving companies use a variety of methods for moving goods to their destination, including motor freight carrier, railroad, ship, or air carrier. Many of the movers can also provide warehousing and storage services.
"We are not a moving company, but a move facilitator," stated the Movers.net CEO, Mr. Randy Rodriguez. "We provide advice and help clients find the moving services they need at a competitive price. Our job is to make their move go smoothly. When someone move overseas it is vital to use experienced international movers and preferably movers that are members of an international moving association." Some of the more well known associations are FIATA, Fédération Internationale des Associations de Transitaires et Assimilés (International Federation of Freight Forwarders Associations), FIDI, International Federation of International Furniture Removers and IATA, International Air Transport Association.
"It is always a good idea to compare at least 3 to 5 reputable international moving companies to find the most affordable prices," continued Mr. Rodriguez. "We can help our users do that by providing a quote and comparison tool on our website, Movers.net. This is much more efficient than searching dozens of websites or making multiple phone calls to gather all the details and cost information."
"Managing an international move can be a scary proposition," he stated. "Many people are already stressed about moving to a place and a culture they aren't familiar with. We advise them to not just go with the first moving service in the phone book. If someone is moving overseas, they need to go through a process that allows them to find the best international moving company at the most affordable pricing. Our site helps users do that quickly and easily."
Tackling an overseas move by oneself can be an overwhelming task. So can finding a qualified mover at an affordable price. Movers.net eases the stress by helping their users find international movers that fit both criteria.
For more information on international movers, visit http://www.movers.net.