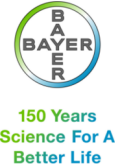 PMPs have incredible stories of how they've helped ordinary people, families and businesses get rid of public health threats posed by pests. As an industry, we need to celebrate the good these professionals do and the value they bring to society.
Research Triangle Park, NC (PRWEB) October 22, 2013
Environmental Science, a division of Bayer CropScience LP, has announced the launch of its Tales of Transformation initiative, in which Bayer is inviting pest management professionals (PMPs) to share their proudest moments of when they used Bayer products and solutions to transform the lives and living conditions of customers battling severe pest infestations. Bayer will award the professional with the top story an all-expense-paid trip and will also donate pest control products toward a community service project selected by the PMP.
"PMPs have the most incredible stories of how they've helped ordinary people, families and businesses get rid of public health threats posed by pests. As an industry, we need to celebrate the good these professionals do in the world and the value they bring to society," said Norman Barclift, marketing manager, General Insect Control at Bayer. "Bayer takes pride in working with the industry to help transform the future of pest management so all of us can continue our work of fostering healthy environments where our customers live, work and play."
Between now and January 10, 2014, PMPs can submit their stories online at http://www.BayerTalesofTransformation.com in the form of an original video or written essay. Those attending PestWorld 2013 in Phoenix will have an opportunity to share their stories on camera in Bayer's booth, #819. Once entries are collected, Bayer will then select four finalists and collaborate with the selected individuals to produce professional videos featuring their stories. All videos will be posted online so the industry can listen to their stories and vote for their favorite throughout 2014. The PMP with the winning submission will be announced in October 2014 and will be awarded with the following:

All-expense-paid trip for a Holland America Alaska Cruse; to the Sandals Regency LaToc Golf Resort & Spa in St. Lucia; to the Silverado Resort in Napa Valley OR to the New York Westin Times Square.
Donated Bayer products for use during a community service project selected by the PMP.
"We want to acknowledge the positive impacts PMPs make in communities across the country and thank them for their relationship with us," Barclift said. "We look forward to viewing the submissions and learning how PMPs are utilizing their skills, expertise and Bayer products to make a difference and transform the lives of their customers."
To share your Tale of Transformation, submit your video or original essay at http://www.BayerTalesofTransformation.com, or share your story at Bayer's booth, #819, at PestWorld 2013 in Phoenix.
Official rules are available at http://www.bayertalesoftransformation.com/official-rules.
Visit the Bayer Connect - Social Hub for all Bayer CropScience social media, recent news, blog posts, videos and more.
Bayer and the Bayer Cross are registered trademarks of BAYER.
Bayer CropScience is committed to bringing new technology and solutions for agriculture and non-agricultural uses. For questions concerning the availability and use of products, contact a local Bayer CropScience representative, or visit Bayer CropScience online at bayercropscience.us.
###
About Bayer CropScience
Bayer is a global enterprise with core competencies in the fields of health care, agriculture and high-tech materials. This year the company looks back on 150 years of working to fulfill its mission "Bayer: Science For A Better Life". Bayer CropScience, the subgroup of Bayer AG responsible for the agricultural business, has annual sales of EUR 8,383 million (2012) and is one of the world's leading innovative crop science companies in the areas of seeds, crop protection and non-agricultural pest control. The company offers an outstanding range of products including high value seeds, innovative crop protection solutions based on chemical and biological modes of action as well as an extensive service backup for modern, sustainable agriculture. In the area of non-agricultural applications, Bayer CropScience has a broad portfolio of products and services to control pests from home and garden to forestry applications. The company has a global workforce of 20,800 and is represented in more than 120 countries. This and further news is available at: press.bayercropscience.com.
Contact:
Bayer CropScience Media Hotline, 1-877-879-6162, or
Becca Hogan
Manger of External Communications
Bayer CropScience, LP
Tel: (919) 549-2998
Email: becca(dot)hogan(at)bayer(dot)com
Brittany Julian
Global Prairie
Tel: (216) 256-3317
Email: brittany(dot)julian(at)global-prairie(dot)com
USA-BCS-2013-0290
Find more information at bayercropscience.us.
Forward-Looking Statements
This release may contain forward-looking statements based on current assumptions and forecasts made by Bayer Group or subgroup management. Various known and unknown risks, uncertainties and other factors could lead to material differences between the actual future results, financial situation, development or performance of the company and the estimates given here. These factors include those discussed in Bayer's public reports which are available on the Bayer website at bayer.com. The company assumes no liability whatsoever to update these forward-looking statements or to conform them to future events or developments.