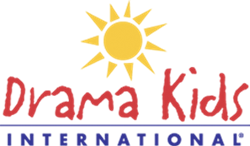 "Through the use of Hireology, each franchisee can be assured each new hire will uphold the values of the company." -- Kevin Baumgart, Director of Business Development, Hireology
Chicago, Ill (PRWEB) October 22, 2013
Hireology, the leading selection management platform for distributed enterprises, announced today it has been chosen by Drama Kids International to assist in the hiring process for the system's many franchise locations. Providing access to a candidate repository, custom interview guides and verification services, this partnership will enable Drama Kids' franchisees to hire the most qualified drama instructors.
The fastest growing after school drama program in the United States, Drama Kids International has 1,500 locations worldwide with over 45,000 students currently attending classes. As the franchise continues to grow at a rapid pace, it is imperative for each franchisee to hire only the most qualified and dedicated employees. By utilizing Hireology's suite of selection tools, such as validated scoring algorithms and interview guides, Drama Kids' franchisees can be assured they are making the most qualified hiring decisions.
"It is imperative that Drama Kids hire only the most qualified, dedicated instructors and staff," said Kevin Baumgart, Hireology's director of business development. "Through the use of Hireology, each franchisee can be assured each new hire will uphold the values of the company."
In an effort to streamline the hiring process, Drama Kids will encourage U.S. franchisees to utilize the hiring tools offered within the platform. By helping location owners to screen each candidate's qualifications more efficiently, the time saved can be dedicated to interviewing only the most qualified applicants.
About Hireology
Hireology is the leading selection management platform for distributed enterprises. Their award-winning Selection Manager™ includes everything an operator needs to manage their hiring process, including a fully hosted career site, integrated job postings, compensation analysis, pre-hire assessments, interview guides, background checks, skills verification and more. Franchise systems, banks and financial institutions, healthcare systems, dealer networks, and other multi-site operators use Hireology's web-based platform to deliver consistent and repeatable hiring decisions in the field - leading to lower turnover and increased profitability per location. For more information, please visit http://www.Hireology.com/.
About Drama Kids International
Drama Kids International, Inc. is part of the largest after-school drama program in the world, with more than 45,000 students currently at its 1,500 plus locations both in the United States and internationally. Its copyrighted curriculum features original, creative lessons with a built-in advancing scale of language development that enables students of different ages and abilities to relate to the program and progress at a their own rate. Its curriculum differs significantly from traditional drama programs, with an emphasis on activities that focus on verbal dynamics, creative movement and dialogue development. For more information, please visit http://www.dramakids.com.