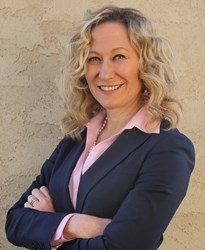 Oftentimes, you can make an even bigger impact by focusing on how you show up when you take action, rather than relying on the action alone.
Fort Lauderdale, FL (PRWEB) November 01, 2013
Vitesse Consulting was recently featured in an Employment Crossing article called "Unique Pieces of Career Advice," by Andrew Ostler.
Vitesse CEO Shani Magosky explained, "The way you 'be' is just as important as what you 'do.' This is a twist on the adage, 'it's not what you say, it's how you say it.'" Magosky describes the distinction between 'being' and 'doing' to her clients with a story about Marilyn Monroe:
"One day, Norma Jean is casually walking down the crowded streets of Manhattan among a group of women, and one of her friends points out her sheer amazement that nobody has noticed Marilyn. Never one to shy from a challenge, Marilyn then proceeds to break out slightly ahead - head up, shoulders back, bright smile, and hips swaying in a way only she can. Suddenly, throngs of people are pointing and shouting, "Look, it's Marilyn Monroe!!"
In both cases, she was DO-ing the same thing - walking down the streets of NYC. In the first situation, she was walking discretely, blending in. But in the second scenario, she was BE-ing Marilyn Monroe in all of her glory. Lesson: oftentimes, you can make an even bigger impact by focusing on how you show up when you take action, rather than relying on the action alone."
In the article, Magosky also recommends that people learn when and how to expand their 'circle of influence, explaining that you can look at any situation in the context of three concentric circles:
1. In control - The only thing you can truly control are your own actions and thoughts in any given moment.
2. Out of control - Likewise, many things in life are truly out of your control, such as traffic, flight delays, and natural disasters. Don't waste time or energy on these.
3. Influence - This is where magic happens. Many people prejudge situations as being out of their control, when in fact, they may have the ability to influence!
When things at work seem challenging or inescapable, don't shrink back into your small area of control, as most people are inclined to do, because then you'll think small. Rather, thoughtfully dance around the edges and think big about the choices you have to expand that circle of influence. Lesson: It's the only way to avoid being a victim of circumstance, take control of your career destiny, and make big things happen. Having a mentor or coach is invaluable in helping you make good decisions about when and how to take action (and of course, about how to BE while you're doing it!).
Shani Magosky is a management consultant, executive coach, and productivity expert who has worked in numerous industries, for venerable institutions and unknown start-ups, in a range of economic environments from bubble to recession, and in revenue-producing, advisory, and senior managerial roles. Shani was also the COO of an entirely virtual marketing company for five years.
Vitesse Consulting is on a mission to help corporations restore their place as responsible and respected citizens of the world. And that starts with people and culture. Vitesse believes it's time for a paradigm shift in how we define balance and developed a modern approach called Life-Work Infusion™ that guides all of the work they do with clients to accelerate development of leaders, engage employees, and improve performance.
###