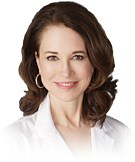 I've tested the PMD multiple times on my two teenage sons who have acne, and it really works!
Seattle, WA (PRWEB) October 26, 2013
Every month Brandith Irwin, MD selects a new Product of the Month to feature on her website, SkinTour.com. For October, she chose the Personal Microdermabrasion Device (PMD).
"I've tested the PMD multiple times on my two teenage sons who have acne, and it really works!" says Dr. Irwin.
The at-home PMD exfoliates and suctions out comedones (pimples), dead skin, and clogged pores. It's made for those who truly have oily skin, texture problems, black heads, white heads, and acne. It's a small handheld device that comes with easy instructions and takes one to two uses to really get the hang of how to use it. PMD comes with seven discs, so you can start with the one that is for "extra gentle" exfoliation and then move up to the discs that provide more exfoliation.
When using the device, Dr. Irwin recommends that you "Take short strokes and keep the head moving. Cover each area twice in a cross hatch pattern. Don't let the head just sit on the skin in one spot with the suction on, as you could possibly give yourself a small blister." The whole face can be treated in under five minutes and should only be performed once or twice a week.
Dr. Irwin says, "If you love professional microdermabrasion treatments, this product could save you a lot of money!"
Unlike most prominent dermatologists, Dr. Irwin has no financial ties to any skin care manufacturer or laser company. She does not sit on any boards, act as a spokesperson, accept any fees, or endorse any line of cosmetics. She is a board-certified dermatologist who practices in Seattle, WA, at the practice she founded, Madison Skin & Laser Center. Additionally, she has published multiple anti-aging books, the most recent titled,"The Surgery-Free Makeover: All You Need To Know For Great Skin And A Younger Face."
Skintour.com has quickly become a highly sought out source for cosmetic dermatology and skincare product information for women on the Internet. Serving as an unbiased skincare and beauty resource, dermatologist Dr. Brandith Irwin not only provides women with expert articles on cosmetic treatments and skincare product information, she also answers questions from users to help them get the most out of their skincare treatments. For more information from Dr. Irwin, visit http://www.SkinTour.com.