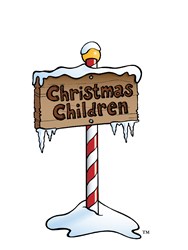 Bringing in Christmas Every Single Day
Shelton, WA (PRWEB) November 15, 2013
The song tells the tale of the Christmas Children who, taken from the world and now reside in heaven, see their families struggling to deal with their loss. They also see other folks saddened by poverty, broken homes, crime and war. The Christmas Children believe a parade will uplift the spirits of the children and adults around the world by making them aware that hope and beauty are still present just outside their front doors.
In the storyline of the song, the Christmas Children reach out to the world's children because they still have the purity, joy, optimism and unconditional love needed to change the world. By getting them to join the parade, they are able to bring the message of Christmas to the downtrodden people. Once in the parade, the Christmas spirit touches everyone. The path of the parade gives the people an insight into the wonderful journey that awaits them in life and in heaven, as Christmas music is playing.
In the climax of the Christmas Children's song's story, neighborhood after neighborhood is touched with the spirit of Christmas as the parade marches all over the globe. The Christmas Children and children sing the words "forever, forever, forever Christmas day" as the church and sleigh bell chime in perfect harmony with the Christmas music. Joy and happiness are now brought back to the lives of the people.
Byrne Music's ChristmasChildrenMusic.com honors the children of the world and in heaven. Their presence continues to inspire and soften the rough edges of life by bringing in the spirit of Christmas every single day… Forever Christmas Day!
ChristmasChildrenMusic.com is a seller of online Christmas and holiday music that features a Christmas celebration honoring the Christmas Spirit. Their first worldwide release titled "Christmas Children," under the record label and artist Byrne Music, is also available at top online retailers around the world including iTunes and Amazon as well as top streaming and mobile companies.
Contact:
Byrne Elliott
Byrne Music
http://www.ChristmasChildrenMusic.com
(Ph.) 541.285.4318
ChristmasChildrenMusic(at)gmail(dot)com