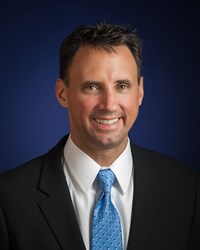 Annese has grown in every imaginable way in the past year, but carefully and with great focus and purpose. I am so proud of what the Annese team has accomplished in the past year.
Clifton Park, NY (PRWEB) November 04, 2013
Annese & Associates, Inc. an integrated communications systems provider, has once again been recognized by the CenterState Corporation for Economic Opportunity (CenterState CEO) as an Economic Champion of Central New York for 2013.
Annese was one of 271 companies in the region celebrated at the 11th annual Economic Champions Luncheon presented at The Oncenter in Syracuse. Honorees were recognized for their contributions to the economic growth of Central New York through capital expenditures, hiring of new employees, expansion of relocation due to growth, and for state or national recognition.
Annese, which was ranked 3rd Best Company to Work for in NYS this year, has added 22 new employees company-wide since January, nine (9) of which are CNY-based. The company's annual revenue has grown from $63M in 2011 to $67M in 2012, and leaders project another strong close to the 2013 calendar year with revenue at or exceeding $75M.
"Being recognized as an economic champion in the CNY market is a shining example of how our company has adapted to change and delivered on the promise of a new business strategy which has brought great success in terms of form, function, and profit. Annese has grown in every imaginable way in the past year, but carefully and with great focus and purpose. Revenues, profits, solutions, services, skills, processes, regional coverage, benefits for employees, client satisfaction stories, and total employee headcount have all trended in the right direction! My hat is off to the Annese team - they are the best in the business!"
Collectively, the Economic Champions have hired 3,091 new employees, added 1.7 million square feet of expansions, and invested more than $1.2 billion in the region, according to a press release published by the CenterState CEO.
To learn more about Annese, view the 2012 Annual Report.
About CenterState CEO
Based in Syracuse, the CenterState Corporation for Economic Opportunity is a twelve-county business leadership and economic development organization. A private, not-for-profit organization, CenterState CEO represents more than 2,000 members and serves as the region's primary economic, community, and business development catalyst. CenterState CEO works to achieve regional growth and total community prosperity through partnerships, planning, and problem solving.
About Annese & Associates, Inc.
Expertise. Relationships. Innovation. Throughout the past four decades, these principles have established the foundation upon which Annese & Associates has emerged as the trusted adviser to our customers, partners, and communities. With a full-circle approach to integrating communications systems, Annese wraps professional and managed services around Infrastructure, Collaboration and Data Center Virtualization solutions. Guided by our services methodology, we design an end-to-end IT experience for our clients, implementing the tools of today and administering a plan for tomorrow. Our business is the art, science, and passion of connecting devices to networks, people to people, and ideas to action.