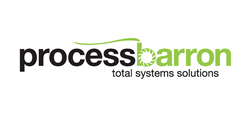 Pelham, Ala. (PRWEB) November 05, 2013
ProcessBarron will unveil its Learning Center website — an online resource that documents air and material handling best practices, based on the company's 20 years of experience in the fields — at booth number 1935 at the 25th annual POWER-GEN International, November 12–14, 2013 at the Orange County Convention Center in Orlando, Fl.
POWER-GEN International is an annual gathering of leading power generation professionals from every discipline in the industry, including engineering, construction, procurement, inspection, repair, finance, human resources, and information technology. Over 21,000 power professionals from more than 75 countries will attend POWER-GEN International this year, with more than 1,400 companies exhibiting at the show. The 25th anniversary event will feature presentations from more than 200 thought leaders in the field, as well as more than 50 educational conference sessions exploring ideas and solutions for the industry.
Exhibiting at booth 1935, senior representatives from ProcessBarron will demonstrate the company's new Learning Center website, showing visitors how to access the two decades' worth of articles, case studies, and white papers the site makes available for download. Topics range from common-sense solutions for minimizing emissions to cutting-edge fan designs in the field of air handling; and from biomass ash handling basics to innovative suggestions for wood yard optimization in the area of material handling.
Visit http://www.processbarron.com/learning to tour the ProcessBarron Learning Center and to learn about the company's air and material handling solutions.
About ProcessBarron
ProcessBarron, based in Pelham, Ala., is a leader in the design, manufacturing, installation, and repair of air, gas, and material handling equipment for a variety of heavy industrial applications. Established in 1981, ProcessBarron creates integrated solutions that include all components related to the movement of air, fuel, or other materials. Learn more about ProcessBarron at http://www.processbarron.com.