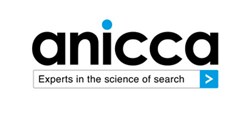 The Leicester-based marketing agency plans to give local businesses the knowledge to run their own SEO campaign.
Leicester (PRWEB UK) 30 October 2013
2014 will see Anicca – a local digital marketing expert - launch the latest in a string of training courses intended to provide intensive training on SEO. The Leicester-based marketing agency plans to give local businesses the knowledge to run their own SEO campaign, something that has become increasingly difficult due to the spate of updates from search engine giant, Google.
The course will be led by Managing Director Ann Stanley, who has previously appeared on BBC's "working lunch" and regularly presents at industry conferences such as SMX, SES, TFMA and CIM. The course is expected to cover a wide range of topics including on page optimisation, off-page optimisation, content marketing, the use of social for search, link earning techniques, technical SEO, Google analytics and lots more.
The first SEO training course from Anicca is set to be a success following their recent PPC training 'boot camp' which Tom Lawlor from Richer Sounds claimed to be "thoroughly enjoyable and informative" while Abby Sheldon from Pall-Ex Group Ltd stated was "a nice mixture of practical teaching, real examples and great course material. I hope to attend the SEO boot camp in the near future."
Ann Stanley, Managing Director at Anicca had this to say about the new SEO boot camp; "These days simply having a great website does not guarantee success for an online business. Think of it like building a new shop – no matter how nice and modern it is, if no-one knows you're there you won't have any customers. To take the next step and make your website successful and profitable, potential customers need to be able to find it and that is where SEO - or Search Engine Optimisation - comes in."
The SEO training course is set to support a wide range of businesses, by giving them the knowledge and the skills to promote their website online and rank higher in search. This course is set to make SEO accessible to a wide range of businesses, while ensuring that best practice techniques are utilised and a firm understanding of Google algorithms is ascertained.
The SEO boot camp builds on the success of Anicca's tried and tested AdWords boot camps. The most recent course saw four delegates go on to set-up their own campaigns under the supervision of the Anicca Digital team. In addition they all successfully passed the Google Analytics Fundamentals exam.
Anicca are a Leicester-based digital marketing agency who specialise in SEO, PPC, eCommerce and Web. To learn more about the SEO boot camp click here or view the testimonials from the previous PPC boot camp here.