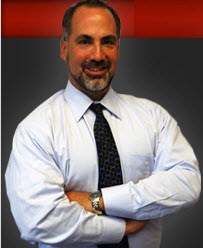 Breath testing equipment can give false readings and this may result in an unfavorable and unjustified outcome in a DWI case.
(PRWEB) October 30, 2013
The breath test used in New Jersey drunken driving cases was bashed by critics in front of the state's Supreme Court, but the court decided that the Alcotest machine could continue to be used by police despite software flaws and other issues that had gone uncorrected for five years. Attorney Evan Levow and other critics had argued that the Alcotest should be scrapped for failing to meet the standards set by a 2008 Supreme Court decision.
Levow was one of the DWI attorneys who filed the motion to declare the breath testing machine unfit for use in New Jersey. He was quoted in the CBS article titled: NJ High Court To Weigh Alcohol Test Reliability (9.10.13).
"Alcotest is scientifically unreliable," said Levow in the AP news story, because modifications mandated by the court five years ago were never implemented by the state.
"The state's five year failure to make nine substantive software changes in accordance with the ruling means that all future Alcotest results should be suppressed," said Levow, founder of Levow & Associates law firm. "Police and prosecutors should rely on physical evidence or field sobriety tests instead."
According to the defense lawyer, New Jersey's breath analyzers have been using flawed software that can unfairly skew the results for some people, leading to undeserved convictions. The court order mandated that State officials correct the problem, but they had not despite the ruling.
"Breath testing equipment can give false readings and this may result in an unfavorable and unjustified outcome in a DWI case," commented Levow.
Levow had challenged the validity of Alcotest readings in the original landmark Supreme Court case of State v. Chun 194 N.J. 54 (2008). In the Chun case, the New Jersey Supreme Court concluded that the Alcotest breath testing device was scientifically reliable for admission in New Jersey courts if the state complied with the order to revise the machine software and also created a searchable database of test results.
"If the Alcotest is used without being fixed, the fact that the court ordered changes were never made is a fact that can be used in court when disputing the DWI charges," said Levow. "Anyone arrested on suspicion of a DWI in New Jersey should hire a lawyer that understands the Alcotest's pitfalls and has the know-how and background to challenge this machine."
Lawyers at Levow & Associates have been trained in Fourth Amendment rights, and know how to challenge evidence that may be used against a client. New Jersey DWI attorney Levow owns the Draeger Alcotest® 7110 breath testing machine. He bought this machine so he could understand its flaws and better defend his clients. Contact Levow & Associates for a free consultation regarding your matter.
About Evan Levow and Levow & Associates, P.A.
New Jersey DWI Lawyer Evan Levow is the managing partner of Levow & Associates and a nationally recognized DWI attorney. Levow represented the lead defendant in the most important DWI case in New Jersey history, State v. Chun. Mr. Levow was recognized by the National College for DUI Defense for the role he played in shaping DWI defense in NJ and nationwide.
Levow uses his unique knowledge of field sobriety testing and breath-testing machines to help defend his clients. He has lectured to other attorneys, judges and law enforcement throughout the country on theories of DWI defense and prosecution. Mr. Levow's practice is 100% dedicated to DWI / DUI defense. He can be contacted at:
Evan M. Levow
Levow & Associates Cherry Hill Plaza Suite 200 1415 Route 70 East Cherry Hill, NJ 08034 Phone: 877-735-2288 | (856) 428-5055 http://www.nj-dmv-dwi.com