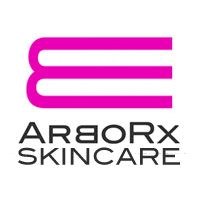 Every ingredient is lovingly handpicked and tested before making any claims.
Boston, MA (PRWEB) October 30, 2013
When Masha Banar, Physician Associate and Owner of Visage Sculpture cosmetic clinic, looked into making her own skincare line she was up for a big surprise. Most of the "extracts" on the back of the bottle turned out to be chemicals synthesized by humans that remotely resemble the molecules of plants. On top of it, preservatives often had a potential to turn into formaldehyde, a very harmful to the skin chemical. The more time was invested into research and quest for the "clean" but at the same time effective against age line, the more disappointment settled. Most of the products promising eternal youth and clean ingredients were merely a marketing stunt.
Another myth is strong anti-aging creams over the counter. The most skin-transforming anti-aging agent is vitamin A (retinol), which in combination with vitamin C, and vitamin E for stabilization and anti-oxidation purposes, reverses sun damage and stimulated production of new collagen. Over the counter products often lack those ingredients at all or contain them in miniscule amounts. "Medically graded" skincare usually means that a skilled professional will lead you through picking the right product, teaching you how to use it, what to expect, and how to prevent and manage possible side effects. Most of those lines are very effective, but far from natural.
One of the major considerations when creating your own line of product is cost efficiency and that's exactly the reason why chemical free organic skin care (which is authentic) is so hard to find. Most of those real plant and algae derived compounds are very expensive and have a shorter shelf life. Well, that's not very profitable.
Exceptions do exist, and ArboRx is one of them. Olga Goldberger, the creator and skincare expert of many years, uses only natural ingredients. Her line boasts such compounds like Argireline, B otox-like wrinkle relaxer; Pepha-tight- instant skin tightener and mitochondrial repair miracle that prolongs the longevity of cells. Every ingredient is lovingly hand picked and tested before making any big claims. Goldberger and Banar put their heads together to bring more rejuvenating age-defying products to life soon. And for now, Banar is happy to announce adding ArboRx line to her Practice and spreading the truth about skincare.
About Visage Sculpture
Visage Sculpture is premier Cosmetic Center dedicated to helping people look and feel more attractive, refreshed, and youthful in the most natural gentle way. Founded by Masha Banar, Board Certified Physician Associate, with more than a decade of experience in Plastic and Reconstructive Surgery, it has been featured on ABC News for its unique alternatives to surgical procedures.
Masha is a National Educator for Sculptra Aesthetic and teaches facial anatomy and injection techniques to Physicians and Nurses. Her extensive experience combined with artistic background and intuitive appreciation of proportions of the face brings ease to all procedures offered.
Complimentary consultation can be scheduled by calling at (617)501-7055 or via e-mail. Office is located at 31 Channing Street, Newton Corner, MA 02458.