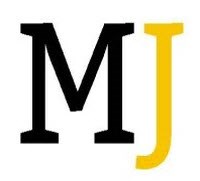 MediaJobs.com Finding the Great Companies First.
New York, NY (PRWEB) November 07, 2013
MediaJobs.com's Roy Weissman recently interviewed Lior Degani of Swayy in the article Is Swayy the Content Creation Platform You've Been Waiting For? The interview shares how the content creation platform is poising itself to become a dominant leader in the social media. Swayy is a platform that allows users to discover and craft engaging content to share with their audience through social media.
Readers will learn how the platform came to be and how the idea was generated. Social media managers will be interested to learn how trying to find quality content for Twitter and Facebook sparked the idea. The platform, which was launched just three months ago on private beta, is designed to help social media marketing managers, community mangers and business owners find great content easily and quickly to share with their social media audience.
The article goes in depth to discuss how the company faces competition and how their innovative approach focus on what the audience actually wants to read. Swayy looks at the audience as a whole – their social media habits, photos, etc. and learns what topics they react to in order to provide clients with more targeted content. Lior shares his business model and how they provide solutions starting with a free basic plan and then more advanced plans with a monthly subscription. Those in the social media industry will be interested to learn that the platform works great with other management tools like Buffer and HootSuite.
Readers will learn how they plan to generate revenue pretty quickly and where they see the platform a year from now – with a goal of hundreds of thousands of subscribers. Calling the platform "more than just a social media tool…we are ore of a semantic engine," Lior explains how the technology they have developed will be very difficult for anyone else to replicate. He also reveals whether or not the company will expand into other segments.
Lior discusses possible exit strategies for after the company grows and offers some valuable advice for both tech start-ups and those in digital marketing jobs. This is an interview that industry leaders will be talking about.
About MediaJobs: Making Your Job Search Easier by Finding the Great Companies First
MediaJobs.com is a digital news platform that combines the power of news articles with listings for media jobs to bring rich context and strategic insight to jobseekers in the media landscape. MediaJobs.com provides source insider information from the hottest media companies, top players and products worldwide.