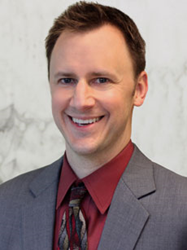 The DeNovo NT Graft is an incredibly powerful tool for orthopedic surgeons.
Beverly Hill, CA (PRWEB) November 13, 2013
Steven Meier, MD, is one of the medical directors of the Knee Surgery Center of Excellence, which is a division of La Peer Health Systems in Beverly Hills. Recently, Dr. Meier performed the first DeNovo NT Natural Tissue Graft at La Peer for a patient who had sustained a severe patellar lesion from an injury.
"The DeNovo NT Graft is an incredibly powerful tool for orthopedic surgeons," said Dr. Meier. "This procedure symbolizes the future of joint health and advanced cartilage repair."
The DeNovo NT Natural Tissue Graft is a biologic treatment for early intervention and cartilage repair for patients with cartilage defects or injuries, and the DeNovo NT Graft can be an exciting alternative to more irreversible procedures, such as total joint replacement. Unlike Autologous Chondrocyte Implantation (ACI) surgery which grows cartilage taken in one surgery and then implanted in a second surgery, the DeNovo NT Graft can be prepared and implanted in a single-stage procedure. The DeNovo NT Graft is a type of allograft, and the tissue implanted is obtained from an outside source, and then specially prepared and treated for re-implantation and seeding of the lesion where it will grow in as healthy cartilage.
Following the procedure, the implanted cartilage graft will over time grow in to provide full thickness cartilage in a continuous layer which will become integrated into the subchondral bone at the lesion site.
At La Peer, Dr. Meier and his team performed the DeNovo NT Juvenile Cartilage implantation in order to treat a patient who suffered a severe patellar lesion from an injury. This knee procedure was the first of its kind to be performed at La Peer, and marked a significant achievement in the establishment of an innovative cartilage repair capacity at the outpatient facility.
"Because the DeNovo NT Graft aids in early intervention for preserving and repairing cartilage, it could potentially eliminate the need for joint replacement later on," said Dr. Meier. "Joint replacement is considered the last resort, so we are always researching and utilizing innovative procedures that help patients get back to their daily lives without total joint replacement."
The DeNovo NT Graft can be used to treat most types of hyaline cartilage defects, and the procedure can be performed on the knee (condyle, trochlea, patella, and tibial plateau), foot and ankle (talus and MP joints), elbow, shoulder (humeral head and glenoid), and hip (acetabulum and femoral head).
Steven W. Meier, MD, is a board-certified orthopedic surgeon specializing in sports medicine, especially injuries of the shoulder and knee. His emphasis is on minimally invasive arthroscopic surgery with a particular emphasis on all-arthroscopic repair for rotator cuff injury and shoulder instability injuries, as well as reconstructive knee ligament surgery and cartilage restoration techniques.
La Peer Health Systems is an outpatient surgery center in Beverly Hills which was founded by doctors and is focused on providing excellent patient care alongside the use of the most progressive and cutting-edge medical treatments available. With 50 world-renowned physicians and surgeons in 14 specialties, a comprehensive type of medical treatment is offered at La Peer, which takes patients all the way from consultation and diagnosis to treatment, surgery, and ultimately aftercare.
The 14 medical departments include orthopedics & sports medicine, gastroenterology, head & neck surgery, colorectal & general surgery, podiatry, ophthalmology, pain management, plastics & reconstructive surgery, gynecology, spine surgery, interventional cardiology, bariatric surgery, thoracic surgery, and anesthesiology. La Peer's unique structure offers extremely personal care in a safe and controlled environment, quite superior to and unlike the general experience patients might receive in large hospitals.
To learn more about La Peer Health Systems, please visit http://www.lapeerhealth.com.