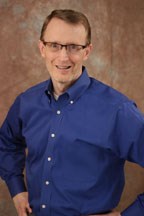 "Most financial planners are still using historical rates of return that are unlikely to ever be repeated in our lifetimes. They can blow up with interest rates where they are now." - Jeff Voudrie, a financial planner in TN.
Johnson City, TN (PRWEB) November 01, 2013
Jeff Voudrie, a financial planner in Tennessee and president of Common Sense Advisors, has lately watched the uproar over common citizens having a difficult time even getting on the Obamacare website, and then the shock that many feel as they encounter premiums far above what they anticipated.
Jeff Voudrie considers all of these attention-getting stories as smoke, in a sense, almost disguising the real issue underneath: that the costs of healthcare and diversion of funds to pay for it will have a hugely negative long-term impact on our economy.
An estimated 14 million people who thought they could maintain their existing plans will now have to buy one of the government plans where the premiums are much higher than the existing policy they had. And, as the investments management specialist noted, "Every additional dollar that someone has to pay in higher premiums is money that they don't have to spend on food or clothing."
This diversion of money from consumer purchases to healthcare premiums will have an exponential effect because of the numbers involved, he added. "It's money they don't have to buy medicine or eat dinner at restaurant. It is money that they can't use to pay off credit cards or student loans. It's money that can't be used to buy a new car or a major appliance. Multiply that by an estimated 14 million people who will have to pay higher premiums, and the impact to the overall economy becomes more clear."
Of course, not only will individual retirees be diverting money to healthcare costs, so will the government. "We're on the leading edge of the Baby Boomer retirement bubble, where thousands of new retirees will be added to Medicare and Social Security each day for the next decade. Just as a consumer can't spend those dollars going to higher insurance premiums for other things, neither can the U.S. government use those dollars going to increased entitlements for other programs," Jeff Voudrie stated.
The end result for those planning for their "golden years"? "It is imperative that retirement income plans be validated by the statistically relevant tests using a variety of possible interest rate, economic growth rates and inflation/deflation scenarios," Voudrie said. The reason for such recalculations is clear, according to Voudrie: "Most financial planners are still using historical rates of return that are unlikely to ever be repeated in our lifetimes. Plug in interest rates like we have experienced the last few years and most people's retirement income plans blow up."
In other words, much more than a website could blow up if retirees do not carefully plan for the future.
A financial services industry veteran with 20 years' money management experience, Jeff Voudrie, CFP® Professional, is a new breed of private money manager. Using sophisticated electronic monitoring and software, Jeff works with you to create a personal investments management portfolio that reflects your lifestyle goals and risk tolerance. He specializes in stable growth and prudent profits while applying robust, patented risk management processes. When you work with Jeff, you have the security of knowing that your life savings is getting the attention it deserves.
Jeff Voudrie, a financial planner in Johnson City, TN has been interviewed by The Wall Street Journal, CBS MarketWatch, The London Financial Times and the Christian Science Monitor. He is a former syndicated newspaper columnist and the author of two ground-breaking books: How Successful Investors Tripled the Return of the S&P 500 and Why Variable Annuities Don't Work the Way You Think They Work. He accepts a limited number of new clients in his personal investments management practice. He and his wife Julie live with their seven children in Johnson City, TN. He is heavily involved in his local church and has done missionary work in Hungary and Cambodia.
Contact Information:
Common Sense Advisors
105 Keeview Court
Johnson City, TN 37615
877-827-1463
Jeff(at)CommonSenseAdvisors(dot)com