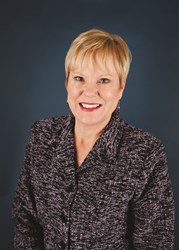 By being a part of these groups, I can keep my finger on the pulse of the profession.
Gainesville, FL (PRWEB) October 30, 2013
Linda S. Harding, CPA, Director of Tax Services for CPAmerica International, has been appointed as a member of the American Institute of Certified Public Accountants (AICPA) Tax Legislation and Policy Committee for the 2013-2014 service year.
Harding also serves as a Liaison to the AICPA's Tax Practice Responsibilities Committee and is a member of the Office of Professional Responsibility Subgroup of the Internal Revenue Advisory Council for a third year.
"My main objective is to contribute to the profession and our membership by volunteering at the policy level," said Harding. "By being a part of these groups, I can keep my finger on the pulse of the profession."
Volunteer membership in a professional organization such as the AICPA, with its 394,000 members, provides Harding with an opportunity to contribute to the profession by working on various interesting and worthwhile assignments.
Using her 30 years of experience in the profession, Harding supports the membership's tax resources, manages technical resources, manages tax practice matters and reviews CPAmerica's tax publications. Harding was a tax shareholder with a large local firm prior to joining CPAmerica in 2010.
About CPAmerica International:
CPAmerica International is an accounting association tied to the global community. Our firms are independent CPA firms who want to benefit from an international association. CPAmerica provides practice management support, continuing education, marketing, online services and other programs for the improvement of its member firms. As a member of Crowe Horwath International, the association has more than 650 offices worldwide, and combined firm revenues of the alliance approach $3 billion. Learn more about CPAmerica on the CPAmerica blog, LinkedIn and Twitter.