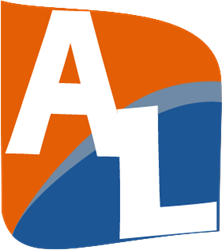 Home buying is a complex purchase especially for first time buyers. Offering seminars is another step in our continuing to educate home buyers and empower them to choose the right mortgage...
San Jose, CA (PRWEB) October 31, 2013
Arcus Lending, a California mortgage lender, has expanded its suite of tools and resources available for first time home buyers further affirming its commitment to home buyer education.
The company recently organized a free seminar on home ownership that covered all aspects of buying a home. The seminar had representation from experts in real estate, tax and financial planning thereby presenting a complete picture on home ownership to potential buyers. Most seminars offered today have a fee, or if are free are done as a sales event by the local lender and real estate agent. This seminar was free to the public and was organized with the sole purpose of delivering home education. The event was a massive success with hundreds of potential buyers attending the event.
"At Arcus Lending, we have extensive experience serving first time home buyers. In fact, we are confident that no one understands first time home buyers better than we do. We offer a wide range of loan programs at very competitive rates, and hand hold buyers throughout the process. Since home buying is a complex transaction especially when buying the first home, educating home buyers on the process is critical," said Shashank Shekhar, CEO of Arcus Lending, who is a Best-selling author and the # 1 loan officer in the Santa Clara County. He is also top 1% mortgage originators nationwide.
Prakash Desai, a real estate agent with Coldwell Banker, informed the audience about how the real estate market was and if this was a right time to buy. Dee Gill, an investment advisor with Merrill Lynch talked about tax benefits of buying a home and availing down payment from retirement accounts.
Shashank Shekhar educated about the importance of getting pre-approved and different loan options available to first time home buyers. Speaking at the seminar, Shashank mentioned that getting pre-approved is absolutely the first step that potential first time home buyers need to take. It will help them understand how much loan they qualify for, so that they can look for homes in that price range.
Arcus Lending plans to offer more of such seminars in the coming months.
About Arcus Lending:
Arcus Lending is a mortgage broker and a direct lender in California. They offer a variety of loan programs, quick closing and legendary customer service. They can be reached via email at Info(at)ArcusLending(dot)com and via phone at (408) 615-0655 or via their website http://www.arcuslending.com/.