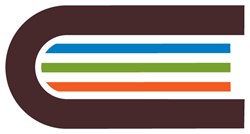 Metadata description of measures over time give the system its precision.
Minneapolis, MN (PRWEB) October 31, 2013
Colectica is pleased to announce that a new data extract and transform system is being created for longitudinal datasets. Unlike many current ETL systems, the new system will be based on the Data Documentation Initiative's DDI Lifecycle standard. DDI Lifecycle is an open standard that understands longitudinal data, and its inclusion in the system will benefit many research institutions and national statistics offices who already have adopted the format.
The longitudinal extract system will use the DDI 3.2 standard to properly describe the relationships between longitudinal variables and measures. Researchers will be able identify measures or concepts of interest and download a combined dataset that includes merged, directly comparable, or similar data across time. The comparability level will be based on the measure definitions in the descriptive metadata. DDI 3.2 also greatly simplifies implementation of web services with a new packaging structure. These structural improvements should quicken implementation and enhance interoperability of the system.
"The new features in DDI 3.2 Lifecycle allow precise description of measures over time," said Dan Smith, a partner at Colectica. "We are pleased to announce the updated extract and transform system that makes full use of this information."
Colectica and University representatives will be in Paris, France the first week of December to share more information about the system at the 5th Annual European Data Documentation Initiative User Conference. A presentation about Building a Harmonized Data Market for Longitudinal Data will be given to attendees.
About Colectica
Launched in 2010, Colectica® is the fastest way to design, document, and publish statistical research using open data standards. The Colectica Platform is an ideal solution for statistical agencies, survey research groups, public opinion research, data archivists, and other data centric collection operations that are looking to increase the expressiveness and longevity of the data collected through standards based metadata documentation. The company offers a range of highly specific products and services designed to give power to people through easy integration and access to data.
Trademark
Colectica is a registered trademark of Colectica and/or its affiliates. Other names may be trademarks of their respective owners.