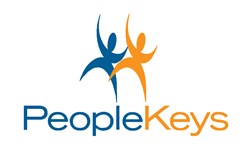 The new PeopleKeys website will allow clients and customers to access products and information they need quickly, and will provide a more customizable experience to the consumer.
Boardman, Ohio (PRWEB) October 31, 2013
PeopleKeys, a leading provider of personality testing and behavioral analysis solutions, today announced their plans to launch a top-to-bottom redesign of their company website in late November 2013. The changes reflect a complete overhaul of the existing site's visual design, online store, user interface, and product catalog, and can be located at peoplekeys.com.
The new PeopleKeys website will allow clients and customers to access products and information they need quickly, and will provide a more customizable experience to the consumer. With this new site, PeopleKeys hopes to reach new customers, better serve existing clients, and to remain an important and active voice in the field of behavioral analysis.
In addition to unveiling an entirely updated look and feel for the website, PeopleKeys has five key objectives for the new site:
1) Offer users an improved overall online experience
PeopleKeys was founded on the belief that scientifically-tested behavioral analysis techniques can be used to help individuals better themselves, their relationships, their businesses, and their careers. Over the past 25 years PeopleKeys has expanded their reach into many different markets: businesses of all sizes, non-profit organizations, health-care professionals, schools, life coaching practices, real estate agencies, self-improvement, and many more. With the expansion into so many different fields, PeopleKeys recognized a need for a new online organizational structure that would allow users more quickly and efficiently find the products and services that fit their specialized needs.
PeopleKeys also promises to incorporate new technologies into the website that will allow for improved response time and increased reliability, and plan to offer convenient "drag and drop" functionality to use when taking online quizzes and personality tests. All of these changes are designed to make the site more functional, organized, and user friendly.
2) Showcase an improved online shopping experience
PeopleKeys has always had a strong online presence, and offers convenient electronic delivery of DISC and behavioral solutions through their web store: personality tests, courses of study, seminar tools, and more. The new and improved PeopleKeys website will keep the online store, but will provide a simpler and more efficient interface for purchasing online reports and DISC solutions. In addition, improved organization of the online store will give customers the ability to shop in many different ways—by type of solution, area of interest, or profession. The launch of the new site will also feature textual improvements to the product catalog, adding updated comprehensive descriptions of all the company's products.
3) Become a primary informational resource for DISC personality testing and behavioral analysis
The public's growing interest in the study of human behavior has created a need for increased information on DISC and behavioral analysis. The new PeopleKeys website aims to provide the most comprehensive compilation of information currently available on DISC, its founder William Marston, and the diverse applications of personality testing and behavioral analysis.
4) Incorporate options for user customization
In creating their redesigned website, PeopleKeys has embraced new technologies that will allow their clients to significantly customize their accounts. When the new site launches, customers will be able to:

Add a branding logo to account pages
Customize the cover page of DISC behavioral reports
Customize DISC report content by deleting, rearranging, or creating content
Easily assign reports to other users and invite them to take assessments
Track the results of assigned reports
Store detailed records of every purchase, training module, or report taken within the account
Build custom benchmarks and organization-wide surveys
Create group graphing for teams
5) Connect users through social media
Finally, the new site will prominently feature quick links to the company's popular Facebook, blog, Twitter, and Pinterest pages, offering a way for customers to stay instantly updated on PeopleKeys news and announcements, and to interact with one another online.
PeopleKeys remains committed to evolving to meet the needs of their customers by making their website more functional, intuitive, and visually appealing. The redesigned site is based on user feedback, technological innovations, and a commitment to giving customers the best online experience possible.
Starting in November, PeopleKeys would like to encourage everyone to explore the new site at peoplekeys.com.
About PeopleKeys
PeopleKeys has been providing tools to measure the connection between personality and human behavior for over 25 years. They have pioneered a state-of-the-art online delivery system with instant access to DISC personality courses, behavioral assessment tools, and a wide selection of customizable tests and reports. Translation is available in a variety of languages, making PeopleKeys the international leader for helping individuals unlock their potential. For more information on PeopleKeys and their DISC behavioral solutions, visit the newly redesigned peoplekeys.com.