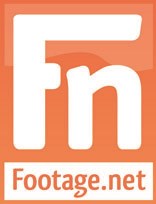 CelebrityFootage is an outstanding resource. Michael and his team know where to be, who to cover and how to get the perfect shot, so their footage is always relevant, timely and extremely high-quality.
New York, NY (PRWEB) October 31, 2013
CelebrityFootage, a leading global supplier of celebrity and entertainment news and stock footage, has renewed its Footage.net membership and added a pool of fresh clips to Footage.net's stock footage search and screening platform. Based in LA, CelebrityFootage has access to all variety of red-carpet arrivals, movie premieres and other celebrity hotspots and shoots new footage on a regular basis. Their newly updated content joins a rapidly growing selection of world-class clips on the Footage.net site, now one of the world's largest and most diversified stock footage resources.
"We've built our business by staying on top of what's happening in the entertainment industry and producing the highest quality footage of today's top stars," said Michael Goldberg, President of CelebrityFootage. "Because we've remained true to our vision, our footage consistently meets the high standards expected by our clients. Over the last year, Footage.net has helped us get our clips in front of a wider audience, and we're excited about enhancing this channel over the coming year."
"We're extremely pleased that CelebrityFootage has chosen to remain a part of the Footage.net family," said David Seevers, Footage.net Chief Marketing Officer. "Our users are very interested in accessing this kind of footage, and CelebrityFootage is an outstanding resource. Michael and his team know where to be, who to cover and how to get the perfect shot, so their footage is always relevant, timely and extremely high-quality."
Some highlights from recent CelebrityFootage shoots include:
1) Kim Kardashian and Kanye West at the Dream For Future Africa Foundation Gala 2013
2) Woody Harrelson, Owen Wilson and Amy Poehler at the "Free Birds" premiere
3) Chiwetel Ejiofor, Russell Simmons and Steve McQueen at the "12 Years a Slave" premiere
4) Jennifer Garner, Matthew McConaughey and Jared Leto at the "Dallas Buyers Club" premiere
5) Anne Hathaway, Brooke Burke, Kate Beckinsale, Jessica Capshaw and Maria Bello at the Ninth Annual Pink Party
Footage.net works with a wide variety of stock footage companies to enhance their visibility across the global production community. CelebrityFootage clips will be available for screening through Footage.net alongside motion content from other prestigious footage companies, including, NBC News Archives, Shutterstock, FootageBank, Framepool, and CNN ImageSource.
About Footage.net
Footage.net is the world's premier online resource for stock footage research. Since 1994, Footage.net has focused on meeting the needs of both footage users and footage providers. Today, Footage.net remains committed to helping users find the best footage as quickly and easily as possible; generating new leads and licensing opportunities for our member archives; and strengthening the footage licensing industry as a whole. Our dedicated search engine makes it easy for creative professionals to search 40 world-class footage collections simultaneously and view over 3 million clips, many of which are available for download. Our Global Search partners include some of the best-known companies in the stock footage industry, including AP Archive, FootageBank, Framepool, Historic Films and NBC News Archives, as well as some exciting new specialist collections, such as Skyworks, Critical Past and CelebrityFootage. Footage.net is also home to the Zap Email, used every day by creative professionals to send footage requests instantly to over 50 top footage providers.
About CelebrityFootage
CelebrityFootage is a recognized leader in the stock footage industry. The CelebrityFootage collection spans over 25 years featuring all the top stars on the red carpet at Award Shows, Movie Premieres, Charity Benefits and more. Our unique positioning and use of High Definition cameras provide glamorous footage of celebrities as they pose for still pictures. Additionally, we offer sound bites from these events — an excellent complement to any celebrity driven story.
Many of the world's leading broadcasters, websites, mobile publishers and production companies rely on CelebrityFootage. You can expect immediate turnaround on all orders, FTP availability for broadcast quality downloads, and excellent customer service.