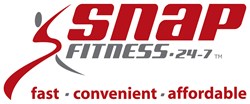 "At Snap Fitness, we believe in giving our members a better experience and better results than any other fitness club. This begins with our staff," said John Voskamp, Vice President of Corporate Store Operations for Snap Fitness.
Prescott, AZ (PRWEB) November 07, 2013
FitnessJobs.com, announced today a partnership with Snap Fitness to offer the franchise access to its recruitment services at reduced rates.
FitnessJobs.com is the leading provider of job posting and recruitment services for the fitness, recreation and spa industries nationwide. The job portal serves more than 1,000 employers and 245,000 job seekers with a broad range of affordable recruitment services.
Snap Fitness is the world's leading fitness franchise, with nearly 1,500 locations in eight countries. For more information about Snap Fitness, go to http://www.snapfitness.com.
Job seekers that use FitnesJobs.com as a career resource are able to search jobs, post resumes and set up job alerts for free. Employers pay a fee to post jobs and view resumes.
For more information about FitnessJobs.com, log on to http://www.FitnessJobs.com.
About FitnessJobs.com
FitnessessJobs.com was started by Alan Cohen in 1998 as the first site available to job seekers and employers specializing in the health, fitness, recreation and leisure industries. Over the years it grew to be a related 'collection' of websites that now encompass six integrated job boards: AquaticsCareers.com, FitnessJobs.com, NutriJobs.com, ParkandRecreationJobs.com, SpaandSalonJobs.com and YogaJobs.com. Its model as a recruiting resource for employers and job seekers is designed to be comprehensive, easy to use, cost-efficient and fast. For more information about FitnessJobs.com and The Career Collection products and services, call 800-259-4397.
About Snap Fitness
With a focus on providing members with fast, convenient and affordable workouts in clean, comfortable locations that are close to home, Snap Fitness is experiencing phenomenal growth with nearly 1,500 clubs worldwide and approximately 15-20 new clubs added monthly. Founded in 2003 by CEO Peter Taunton, the Chanhassen, Minn.-based franchisor is dedicated to providing members with more value than any other health club. For more information, please visit http://www.snapfitness.com.