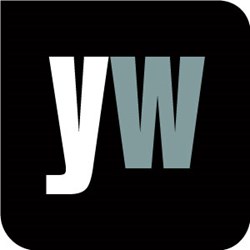 Gatwick, West Sussex (PRWEB UK) 15 November 2013
New public health guidelines for England state that children who are overweight or obese should be encouraged to keep a food-and-activity diary, BBC News reported October 23rd.(http://www.bbc.co.uk/news/health-24626969) The article, "Obese children should keep food diaries say guidelines," noted that the National Institute for Health and Care Excellence (NICE) is encouraging parents and their children to track what they snack on and how much TV they watch. Professor Mike Kelly, Director of the Centre for Public Health at NICE, commented, 'We are recommending family-based lifestyle programmes are provided which give tailored advice. These programmes will also support parents to identify changes that can be done at home to tackle obesity – and maintained over the long term.' (http://www.nice.org.uk/newsroom/pressreleases/FamiliesNeedHelpTackleObesityYoungsters.jsp)
With this in mind, Yourwellness Magazine outlined top tips for maintaining a healthy weight. According to Yourwellness Magazine, 'If you're finding that you've already gained weight and want to lose it, then you will need to cut your calorie intake down by 500 every day. However, you don't need to take them all of your plate – you could cut 250 from your diet and then burn 250 calories by walking 30 to 45 minutes each day. If you were to do this each day you would be able to produce a pound of weight loss. This may not seem like a dramatic weight loss, but small changes in your lifestyle such as this will be the key components of a healthy and effective weight loss regime.' (http://www.yourwellness.com/2013/10/top-tips-maintaining-healthy-weight/#sthash.XP3OJlws.dpuf)
Yourwellness Magazine outlined small changes that can help with weight loss:
1. Start an evening meal with a salad. This will reduce overeating unhealthy foods.
2. Keep salad dressing on the side. Dip the fork into the dressing before picking up the greens.
3. Have small snacks. A small serving of crisps, nuts or chocolate can prevent cravings.
4. Move when on the phone to burn more calories.
To find out more, visit the gateway to living well at http://www.yourwellness.com.