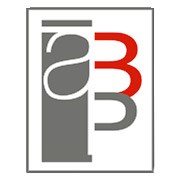 Houston, Texas (PRWEB) October 31, 2013
The end of the year is only a few months away and it's time for business owners to start tax preparation. ABIP's tax planning department is offering its clients end of the year tax planning to prepare for 2014 and take advantage of the changes that have occurred in 2013.
2013 will mark the possible end for a few tax benefits that business owners have been able to utilize in the past to lower their taxes. Deductions such as the research and development tax credit are scheduled to expire at the end of 2013. As well will the extraordinarily high $500,000 expensing limitation for the purchase of new or used qualifying property. With the end of these tax benefits, business owners could be seeing higher tax payments come 2014.
Gilbert Alonzo, CPA said, "This is the time of the year that business owners really need to start preparing their tax strategy." He added, "End of the year tax planning allows us develop a tax strategy that takes into account both 2013 and 2014 tax benefits that will help reduce business owners tax expenses."
ABIP CPA's tax planning department offers a wide variety of tax related services that can help minimize the cost of your business's taxes. ABIP's tax professionals include members who have over 30 years of industry experience and know what it takes to develop a successful tax strategy. Their tax professionals will help guide your business through the end of the year and help prepare you for 2014.
For more information on ABIP's Tax Planning, visit their website: http://www.abipcpa.com.
About Alonzo, Bacarisse, Irvine & Palmer, P.C. (ABIP)
Founded in 2001, ABIP is an award-winning accounting firm with over 45 employees and 19 CPA's on staff. Our firm has the knowledge and experience you expect from a large firm, while maintaining the personalized service of a smaller firm. We know the importance of communicating with our clients on all aspects of our work from the scope of the project to the estimated fees. Then with combining our deep roots in Houston, San Antonio, and the surrounding areas with a proactive mindset, ABIP assists its clients with tax, audit and advisory services to stay ahead of a fast paced and ever-changing business environment.
###
© 2013 Alonzo Bacarisse Irvine & Palmer, P.C. All rights reserved. All referenced product names are the trademarks of their respective companies.