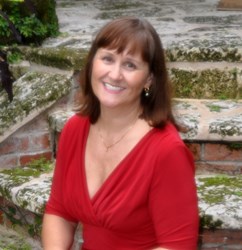 "No matter what others may say, think or feel, each individual has to define what the elusive "all" of having-it-all means for them – in order to actually get it."~ Dolly Garlo
Key West, FL (PRWEB) November 04, 2013
The third annual 'state of today's professional women' report is making the rounds. Gender scholar and research psychologist Dr. Peggy Drexler wrote of its results in her October 31, 2013 article in the Huffington Post, and the day before even Forbes carried her article as a guest blog post. The survey results were tallied from LinkedIn members in conjunction with Citi, which hosts a professional women's discussion group on that social media site.
Conducted in August 2013, the survey included only 1,023 female and male members of LinkedIn. Subsequently, an infographic was posted depicting the surveyors' "Winner's Circle," which indicated that 47% of the women surveyed considered themselves successful through achievement of personal goals (as compared with 37% of those surveyed back in May 2013).
Fortunately, other writers are also chiming in on – and critiquing - these less than helpful results. But that doesn't go far enough to be of much service.
"Unless you're prepared to act on any of the information reported, reviewing the results - as a comparison for your life or what you are supposed to aspire to - won't do you much good," says Dolly Garlo, a retired health care attorney turned trusted conscious business development advisor for professional women. "No matter what others may say, think or feel, each individual has to define what the elusive "all" of having-it-all means for them – in order to actually get it."
She provides the following tips and suggestions for professional women seeking personal and career success.

Success leaves clues. It can be helpful to look at what others have done to help define the possibilities you may want to pursue, or how they overcame obstacles you may also face. But they are not you. Your environments and circumstances are different. Take stock of your own situation, work with your own best skills and attributes, be grateful for the resources you have and use them well. That will get you further than complaining about what you don't have or wishing for something that might be more of a hassle than it's worth to you.
Remember you always have choices
Success is built on persistence. While it can occasionally occur in big leaps, more often it comes as a result of consistent action toward a clear vision of what is important to you and what you want to accomplish. Every day brings choices for the attitude and mindset you want to adopt, and the actions you take that either bring you further toward or away from your vision of success.
"More" will never be enough
Getting clear on what is important to you allows you to set your sights on bringing more of that into your life and career. Is it fame, family, work/life harmony, financial independence, time with friends, travel, a big firm experience or the autonomy of your own practice – what is your ideal lifestyle and workstyle composed of? Once you're clear on that, you can begin to create and build it. More, more, more is not a strategy. You'll run yourself ragged trying to get it, and worse, you'll never be happy with what you have so striving will become a way of life.
Make and manage your own money
As a professional woman you have the opportunity to be well paid. But as the old saying goes, it's not what you make it's what you keep. Developing true wealth and financial independence will be important to your overall success – whether that is to support a preferred lifestyle or make a bigger difference in the world … or both. Mastery in this area requires both a healthy mindset and proper management skills, so working on self-worth as well as net-worth is key.
Focus on what having a "whole life" means for you
Having a whole life is far more than addressing the illusive "work/life balance." There is a lot to consider when determining what is important to you and how that will play out in your life and career choices. Vocation, health, finances, leisure, family, friends, personal development, and community service are all ripe for consideration, and there are many variables in each area to choose from in creating your ideal life. Similar choices abound in how and where to pursue your work. Finding the combination that works best for you requires some thoughtful consideration. Then the whole picture can be brought into focus.
A planning resource in the form of a complimentary eBook called "'Where Do I Start? Explore Your Professional Transformation for a Thriving, Fulfilling and Purposeful Life" is available at http://www.allthrive.com/professional-transformation/ for personal application of these key points.
~~~~~~~~~~~~
Dolly Garlo, RN, JD, PCC-BCC, President of Thrive!!, founded the coaching, consulting and training company to help other professional women build solid business foundations for successful delivery of innovative services, create successful and profitable businesses, design fulfilling business-exit or career change and personal lifestyle transformations, and use their considerable skills and resources to make local or even global contributions. Her website is http://www.allthrive.com.
Working exclusively with compassionate business minded professionals, Dolly Garlo is on a continuing mission to change the way health care services are delivered in this country, particularly focused on the integrative medicine and complementary health care arenas. It has been her passion since graduating from nursing school 35 years ago and it's what drives her work to this day as a former health care attorney turned board certified professional coach and legacy development planner, with additional certification in financial coaching and retirement life planning.
She earned her BSN from the University of Michigan, and her JD from the University of Utah. She practiced as a critical care registered nurse in Medical and Shock/Trauma ICU, followed by 16 years practicing civil and administrative law (building and running her own law firm advising professionals and health care businesses). Dolly has been consulting with women professionals since 1997. An ardent environmental advocate, she developed her comprehensive legacy planning program as a result of experiences creating the Garlo Heritage Nature Preserve.